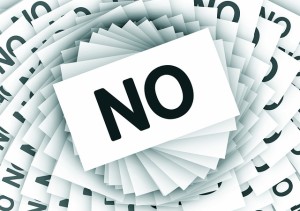 I've been asked two questions recently. One was easy to answer, the second — rather surprisingly — wasn't.
Let's just quickly talk about the easy question.  How does a book grab you? What promises it's going to be a good'un?  Many people probably share the same views: eye-catching cover, a well-written book description that draws you in, a 'Look Inside' that makes you want to read more, you've already read a good book by that author, and, if applicable, an engaging exchange with the author if s/he's asked you to review the book. It doesn't have to be all these things, but basically, it's all about an immaculate package, isn't it?
Now, the second question. Why do you turn your back on a book? What makes you think it's going to disappoint?  My instant reaction was, well, if none of the above applies, then surely the book's going to go into 'oh dear' pile. But the more I thought about it, the more I realised it isn't quite so cut and dried.
Let's take the cover, for starters. Most of the books — ninety-five percent, in fact — that I read are review books. So, an author contacts me to request a review.  I'm sometimes directed to the Amazon page, sometimes I'm just sent the Kindle version with some blurb.  Many times, the book hasn't yet got a cover, so on the basis of what I've been told about the book, I just dive straight in. Now, one book I read was very enjoyable, I really liked it but wasn't available on Amazon. BUT, when it eventually was and I posted my review, I was horrified, yes, horrified, by the cover. It was simply dreadful. Had I been doing a bit of book-surfing, this book wouldn't have got a second glance and I wouldn't have read a very good book. Never has 'don't judge a book by its cover' been so applicable.
Next, the book description. So, if that is a bit of train-wreck, does that mean the book's going to be the same? In my experience, no, not always. Authors have often sent me a brief synopsis of their books, leading me to say, yes, thank you, I'd love to review your book. And again, the book's been great. But when I've checked the book's description on Amazon, post review, once more, I've been shocked by a different version: sometimes disorganised, sometimes misleading, sometimes badly written. Another instance, where I might have missed out on a good read. (Mind you, the reverse has happened: the synopsis of one book was so impelling, I couldn't wait to read the book. What promised to be a thriller (topical at the time, with the London Olympics as a backdrop) was probably one of the most boring and tedious books I've read.)
What about the 'Look Inside'. I'm often convinced this could be the death knell of some books. It's when you can really pick up on the book's future. The first couple of chapters will tell you about the quality of the writing, style, editing and readability. Of all possible factors to help you decide on a book, this is probably the most helpful. Although…I've got to be fair and say, that some books which have started out slow in a how-am-I-ever-going-to-finish-this way, have suddenly got moving a bit farther in and turned out just fine.  Similarly, I've read some really good novels where the punctuation/grammar and some spelling has been much to be desired. Didn't mean the book was bad; it just needed more professional editing.  It's all a learning process for new authors.
Unless you're a reviewer, you probably aren't going to engage with the author. So, as far as I'm concerned, rude and impolite authors are largely ignored.  I believe a lot of the author — maybe unwittingly — goes inside his or her book. In one back-to-front instance, I reviewed what I thought was going to be an excellent thriller. It wasn't, sadly. It just wasn't.  It was badly executed and badly edited.  It didn't solicit a particularly favourable review from me, which in turn solicited some exceptionally bad public behaviour by the author. I won't read any more of his books, even though one bad book doesn't necessarily mean another. Can you judge a book by its author?
So, how can you tell if a book's going to suck? I don't think you can. But I'd wager that since the majority of readers don't come by their books like I do, they go to Amazon and peruse. There's so much choice with the advent of eBooks and self-publishing, and therefore, they may not feel they have to 'give books a chance'. If a reader is choosing between three books, all equally impelling, that reader is going to choose the best presented. Because of my experiences, I'm more inclined to read all three!
What spells 'don't buy' for you?