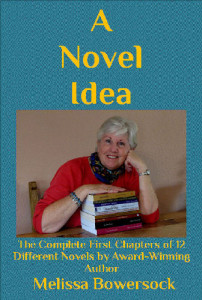 I was inspired by IU's administrators when they came up with the nifty concept of First Chapters, a sampler collection of the first chapters of 22 minion novels. I thought this was a great way to take some new books for a test drive, especially since I can usually make up my mind about a book within the first few pages.  So, duly inspired and with the admin's blessing, I created my own version, composed of the first chapters of my twelve (to date) novels. Not wanting to steal IU's thunder with a similar name, I chose A Novel Idea for mine. Not terribly original, but it seemed to fit.
My plan was to make this eBook perma-free so readers anytime, anywhere, could take my first chapters out for a spin and see how they liked them.
There are several avenues to getting eBooks online, and of course Amazon is the 500-pound gorilla, so it gets the most bananas for the buck. However, when uploading a book to KDP, you do not get the option of choosing perma-free for a price. In order to accomplish this, you have to do a little end-around that behemoth primate. Here's what I did.
I uploaded the eBook to KDP and set the price at .99, the lowest Amazon will allow. I did not choose KDP Select, because next I uploaded the book to Smashwords. (Don't forget that for a Smashwords edition, you must remove all live links to anything Amazon.) On Smashwords, I set the price at 0.00, an option they offer without reservation.
Then I waited a couple of weeks. Because Smashwords supplies all other eBook outlets with every format known to man, I knew the book would percolate through the system and eventually show up with the 0.00 price tag at its distributors. Once I found it on Barnes & Noble, I contacted Amazon to let them know that they were being scooped, including providing the link so they could check it out for themselves. I did this via the contact interface from my author central account on Amazon. You'll need to sign in to your account and go to the Author Central contact page. Then you should get this screen: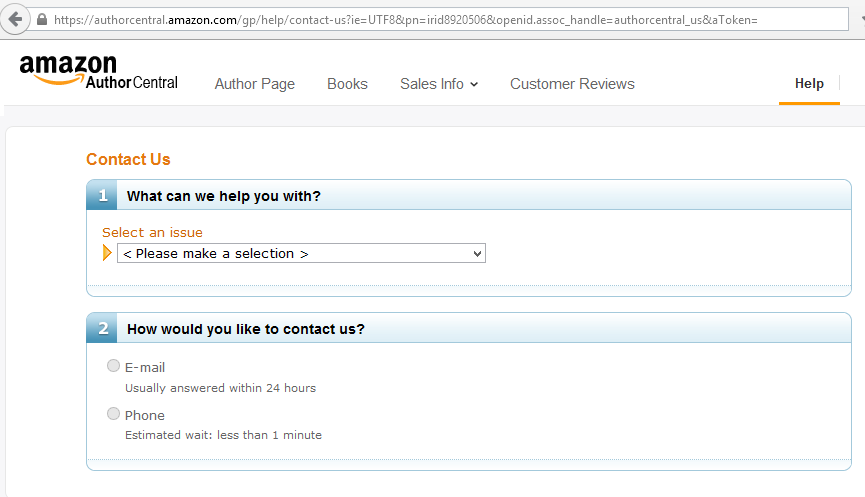 This is where I explained the issue. In a day or two, I had a response back that they had price-matched, and my book was now free on Amazon. How easy is that? True, it's not the instant fix that we've grown accustomed to on the web, but it gets the job done. Now my book is perma-free everywhere, just the way I planned it.
[For some more tips on making your book perma-free on Amazon, check out this article by Simon Goodson. – The Admin]