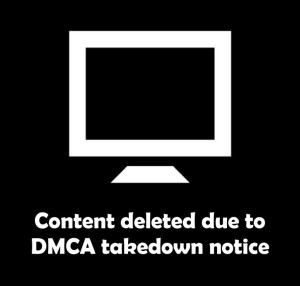 You've published your book, and as many authors do, you Google it periodically to see where it might pop up. Is it on Barnes and Noble yet? How about Kobo? As you scan the search results an unfamiliar site stands out. We'll call it IStealBooks.com. (At the time of this writing, that wasn't a real website. Let's hope it's still not.)
A quick search of the site shows your book is indeed listed, complete with a big, red, FREE DOWNLOAD button. Someone is giving your hard work away for free! Panic sets in. What should you do now?
First, take a deep breath and try to remain calm. The majority of these sites don't actually have your book. Some are designed to install viruses and malware when you click on the "download" button. Others are an attempt to steal credit card information when you sign up to open an account. Some are web crawler sites (also known as spider sites). They're designed to crawl around the web and looks for entries for a search engine index.
It's never a good idea to click on the button or link (for the reasons listed above), but do take a look around. Search the name of the site with "pirate" or "free books" in the search bar and see what the internet has to say.
If the results indicate that the site actually does have a free downloadable copy of your book, there are a couple of things you can do.
The first is to send a Digital Millinium Copyright Act (DMCA) takedown notice. The DMCA is a federal U.S. law that helps protect copyright owners. DMCA takedown notices must contain three key elements:
A statement by you that you have a good faith belief the disputed use is not authorized by the copyright owner, its agent, or law.
A statement by you that the above information in your notice is accurate, and that, under penalty of perjury, you are the copyright owner or authorized to act on the copyright owner's behalf.
A physical or electronic signature of the owner of the copyright, or that of a person authorized to act on behalf of the owner.
A simple example:
Date:
To Whom It May Concern:
In accordance with Section 512(c) of the DMCA, I am submitting this takedown notice in writing and with a digital signature at the bottom. 
My name is (add name). Effective (add date) it came to my attention that my copyrighted material, specifically (add title) is being offered as a free download on your site.
I have a good faith belief that the use of these copyrighted materials on your site is not authorized by the copyright or intellectual property owner, its agent or the law. Under penalty of perjury, I certify that the information in this notice is true and accurate, and that I am the copyright owner of the copyright(s) involved.
Under this statute, you are required upon receipt of this notice to remove and disable access to the infringing materials specified in this notice.
The title is as follows, with an active link to this item on your website:
Title: 
Link:
Thank you for your assistance and for handling this matter promptly. If you have any questions please feel free to contact me via email at (add email).
/Name/      
It's important at this point to remind readers I am most definitely not an attorney. If you're going to send the notice above, you need to be sure you do have a good faith belief, the information in the notice is true and accurate, and you are the copyright owner. If you have questions about any of those items, you need to contact an attorney.  Keep in mind the site receiving your notice will be given the opportunity to dispute it, and you don't want to be the one in the wrong.
That's the notice, but to whom should you send it? Some sites provide a tab or link named something like "DMCA," or "Copyright Concerns." If you don't see that link, do a search. For example, not long ago I found one of my books offered as a free PDF on Blogger. I searched "send DMCA to Blogger" and found the information I needed.
If you're still unable to find a recipient, take a look on WHOIS.com. Wikipedia identifies WHOIS as a "…query and response protocol that is widely used for querying databases that store the registered users or assignees of an Internet resource, such as a domain name, an IP address block, or an autonomous system…."
Enter the site's url into the WHOIS search bar, and you'll find the domain owner as well as contact information.
Every so often, you'll find a site that doesn't want to comply. Maybe they're based in a country that doesn't recognize U.S. copyright law. If that's the case, don't give up. There's another option I'll discuss in my next post on the subject.