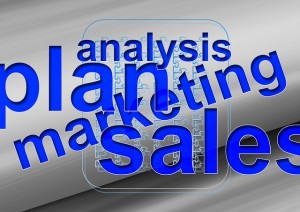 Throughout the pages of Indies Unlimited, you'll find a wealth of knowledge on writing, marketing and promoting your books. After all, Publisher's Weekly announced Indies Unlimited as one of six great blogs for indie authors. As we scour the e-pages of this blog, we envision success. Around every corner there are examples of promotions achieving fantastic results. We also let you know if something is a clunker.
As I'm sure you're aware, promoting your book is not just about one thing, but a variety of activities including social media, press releases, reviews, giveaways, appearances and free or paid promotions. Everyone in the indie community laments at the paid book promotion. Should I or shouldn't I? How do I know it will be successful? Is it worth the cost?
Only you can answer those questions for yourself. So I'll ask the question, "Why do you do book promotions?"
Are you looking to break-even? Are you looking to turn a profit? Are you looking to brand your book? These are questions that should be answered in your overall marketing plan. The truth is, if we surveyed Indies Unlimited readers, I would be willing to bet that only about 15% of us actually have a written marketing plan built on a particular strategy.
How would you know if spending $20 on a book promotion is worth it … or even $5? Can I sell 15 books with an ad for a 99 cent book? If you treat your writing as a business, these are all great questions. However, most people don't treat their writing as a business. That's okay, as long as you're going in with eyes wide open. It's not always about the money.
Sometimes it's … ego.
Yep. Pure and simple, ego. That's okay, too. It's fun to watch your book run up the charts, taking out the competition on the way. Knocking off your closest competitors, those famous names that you secretly wish your book would replace in the bestseller's lists.
Ahh, but it's fleeting, isn't it? Amazon has a way of building you up and then sending you to obscurity shortly thereafter. However, sometimes that's all you need.
Last week, I decided to experiment with a one-day book promotion on Robin's Reads. I haven't conducted a book promotion with The Card (published 3 years ago) in about a year. The book has a life of its own and every once in a while it gets some traction. I threw the book into a couple of other free promotion sites including eBookLister.com, eBookHabit.com, eBookStage.com, and ReadingDeals.com. It's not what you would call a full frontal assault. (You can find all these sites and more on Martin Crosbie's promo resource page.)
Here's the result … 8 sales and a couple of thousand Kindle Edition Normalized Page reads. Chances are it's not breaking even. We won't know the real impact of the borrowed book page reads until the report comes out. Clearly, any business person would say, not a smart investment.
While not exactly a smart investment, don't forget the Marketing Rule of 7, which Lynne Cantwell teaches us about in her article about Effective Frequency.
Ahh, but here's where the ego comes in to play. Categories are everything. We've posted about that in the past on Indies Unlimited. Although some aspects are difficult to achieve, persistence pays. Check out our article on positioning yourself in the Amazon Categories. Selecting the appropriate categories and getting your book positioned in the right place can go a long way.
During the pathetic "sales" run of The Card, the book hit #1 in its category, surpassing notable bestselling authors like Mike Lupica, Cal Ripken Jr, Derek Jeter, and Tim Green in the "Paid" category. It's not the first time it has hit #1, but it breathes new life into a title that has been out for a while. More importantly, it's fun to be talking about hitting number one again.
All of you know what I'm referring to … and it's pure ego. It has nothing to do with ROI or profits or even revenue. It has to do with seeing your book back in the lights again, no matter how fleeting that moment may be.