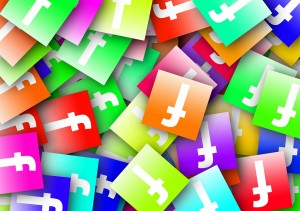 It never fails, about every six months or so the Facebook community launches into a frenzy over "Copyright Protection." I'm sure you've seen it: the warning of impending doom if you don't copy and paste the privacy declaration into your News Feed or Page. We writer types take copyright protection pretty seriously. But, does that mean that posting a few words on Facebook gives you any power at all?
With all the scam and fee download sites available, where our books inevitably end up listed, it's no wonder you might be a little paranoid. Couple that with an unknown industry (tech privacy); we tend to do things "just in case." I get it — you want Facebook to have respect for your privacy and material. After all, many of us make a living off our words.
Not to worry, it's a HOAX.
Facebooks terms and conditions already cover your behind. You can find the language on Facebook, just follow this link … https://www.facebook.com/legal/terms. Here's the down and dirty: Nothing that you say in your News Feed, Page, Posts or Profile can override whatever you already agreed to in Facebook's terms of service.
Before you ever used Facebook, you "accepted" the legal terms, which include things like privacy settings and terms of service. You can find that info here. You can cite the Uniform Commercial Code, reference the Berne Convention, or post unicorns on your page till you're blue in the face and it won't do squat to change what's agreed to in the Facebook policies.
So why do millions of Facebook users follow like lemmings and post these parcels of worthless legalese? Because we don't trust Facebook. We don't trust them with our information, our pictures or our words. Meanwhile, we continue to hunt and peck our way through the social media giant without a real grasp on what it all means. Throw in a dose of ever-changing privacy settings and confusion abounds. Just as you get all your pretty little settings just right … BAM … Facebook changes everything again.
So what can you do? Hmmm. Don't sign up for Facebook. Or you can hire millions of dollars worth of legal help to bilaterally negotiate a modified policy with Facebook. Not going to do that? Okay, if you have suggestions, you can always go to the Facebook Site Governance and propose changes directly to Facebook.
Do you want to cancel your Facebook account? That would solve the problem, wouldn't it? Not quite. Certain rights can't be "reclaimed" even after you cancel your account. The past is the past. You can delete your images and account, but if something has been shared, Facebook specifically states that the information, pictures and Intellectual Property can still exist even after you've left Facebook.
As a side note, some of the copyright posts claim that Facebook is going to start charging you to keep your profile private. Not true. Not going to happen.
So, post away knowing that you own all of the content and information you post on Facebook, and you can control how it is shared through your privacy and application settings.