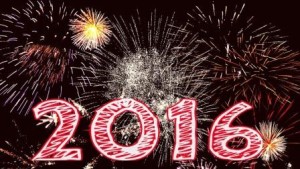 It's never too late to develop a plan for the New Year. Those of you who have hung around Indies Unlimited for a while know how I feel about business planning, goals, and not leaving things to chance. Goal setting isn't just about business. Goals pertain to all aspects of your life:
Physical
Mental
Social
Spiritual
Financial
Career
It can be tough to sit down and develop a plan, so here are some "Thought Points" to getting your mind into the goal-setting mode.
What do you want?
It starts with the knowing what you want. I mean really knowing what you want. Have a brainstorming session with yourself. Write down as many things as you can in each of the above bulleted aspects of your life. Don't give any regard to how trivial or small.
Like most people, the things that you really want, need, or must have are the first things that come to mind. Go for it. Write away. Get all of those things down on paper. Be specific. If you want a new house, describe what it looks like and where it's located. If you want to make your car payment each month, say it!
Now … What do you REALLY Desire!
Chances are, your first list is … how do I say it … practical. It's time for a second list. With this list, you want to go crazy. Have another brainstorming session and write down what you really desire. These are the far-reaching goals that you might have. These are things that seem totally ridiculous … today. Picture your life as you want to lead it.
Once again, get specific. Do you want a new car? What kind? Do you want to be a bestselling author … what's your category, what ranking do you want to hit?
Sort into categories
Break each brainstorming item into different categories — physical, mental, social, spiritual, financial, and career. Don't have one for each category? That's okay. You can always go back and repeat this exercise again in the future.
Now examine each goal. Goal setting and achieving is always a work-in-progress. The best way to make that work is to establish a finite list. You might have 50 to 100 things on your two lists. It's not reasonable to expect that you can work on all of those at once.
How do you whittle it down? Ask yourself two questions:
Do I have a burning desire to achieve the goal?
Is it realistically possible?
Now, you're on your way to a real set of goals. Challenge yourself to go after the things that mean the most to you. It doesn't matter that some of the goals may take years to achieve. The more you give it attention, the closer it becomes.
Ideally, you'll want to pick one or two goals for each category described above. Don't be afraid to think big. Your goals will be a combination of quicker achievement and longer acquisition successes.
Obstacles/Solutions
Many times, goal setting is about recognizing the obstacles that you face. Once you face the obstacle head-on, you are in position to remove it. Here's an example:
Goal -write 1,500 words per day.
Obstacle – Work 9-6. Commute one hour each way per day.
Now go through each goal and write a solution to resolve the goal. Goal setting isn't just a list of things you want to accomplish. It's bigger than that. You need to know how you're going to accomplish the goal.
Goal -write 2,000 words per day.
Obstacle – Work 9-6. Commute one hour each way per day.
Solution – Get up one hour earlier every day.
What? Get up an hour earlier? Seriously, you expect me to do that? Or, buy a dictating device and write while you're commuting. Be creative.
No one said that this process would be easy. Think about it, what difference would this make in your life? Part of making and realizing goals is to understand the difference it would make in your life if you accomplished it.
Time
The final piece of the puzzle is time. You should put a timeframe on your goal. Once you write it down and commit to an end-date, the universe will start working with you.
These tips will help you through the process of creating your goals. Keep your list handy and look at it daily. Read through the specifics to help you stay on track. Don't get discouraged if it doesn't happen right away — it's a process. One thing is for sure, if you plan and dream, you will be one step closer to achieving what you want.