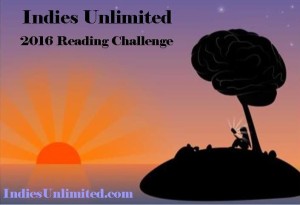 Welcome to the first-ever IU Reading Challenge! Do you waste valuable reading time just trying to decide which book to read? Do you want to read some cool books this year? Do you ever judge a book by its cover? Do you want something shiny for your Facebook page or website? Do you want to help promote Indie authors on the interwebs and have fun at the same time? Of course you do!
Here's how it works:
1. Bookmark this article, and then share it!
2. Choose 12 INDIE books to read this year based on each of 12 categories below.
DO NOT choose a traditionally-published book; this is for INDIES only.
DO NOT choose your own book.
Your Indie choices may come from these sites, or a different site if you prefer.
3. Post your choices wherever you like, and encourage your friends to participate! Here are some suggestions:
Facebook (if you're an author, don't forget to also post to your FB Author page.)
Google+
Create a Pinterest board and add the Reading Challenge List, and your choices.
Tweet the Reading Challenge List and each of your choices using the hashtag #IUReadIndie2016
Put the Reading Challenge List on your Instagram page.
Tell everyone you ever met in your whole life about the Challenge.
IU's 2016 Reading Challenge Board on Pinterest! (Just let us know in comments below that you'd like to be added to that board and we'll make it happen)
You could post your list all at once now, and/or post each month's selection as you read it throughout the year.
4. That's it! (Oh, and READ THE BOOKS!)
Ready? Bookmark this page!
Start hunting for your INDIE book choices in these 12 categories:
A book written by one of the regular contributors to IU (a minion or admin.)
A book written by someone not in the above category, but who's an author           you've seen commenting on IU posts.
A book written by an author from a country other than your own.
A humorous book.
A nonfiction book.
A memoir.
A book in a genre you rarely read.
A book set in a different culture than your own.
A children's book.
A book chosen just because you love the cover.
A book that's part of a series.
Any other type of Indie book of your choice.
Remember, INDIE books only.
Each month, we'll have a new feature called What Indie Books Are You Reading This Month? If you're participating in the 2016 IU Reading Challenge, post your choice there every month. Be sure to mention that it's part of the IU Challenge, and which category it fits. (Don't worry; there will be a reminder to do this every month.)
But wait, that's not all! If you complete the Challenge you'll earn the soon-to-be-coveted IU 2016 Reading Challenge bright, shiny BADGE for your FB page, website, email signature, and anywhere else where people can see, for themselves, just how cool you really are!
So go ahead, let's kick things off today – What Indie Book Are you Reading This Month? Post the title, the author's name, which category it fits, and a link to the book on Amazon, if you have one. Let's do this thing!