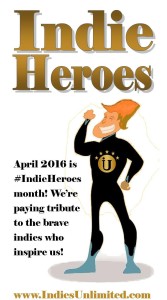 I had no hesitation choosing Charles Ray as my Indie Hero and asking him to indulge us by answering a few questions about his writing, indie publishing, and reviewing because I have come to know him as a gracious man who is generous with his time, even though we have never met. Charles has written and published several books which have, in my mind, clearly earned him the right to be named a success. But what makes him my "Indie Hero" is his staunch support of other Indie authors. Where he finds the time or energy I don't know, but he reads and reviews Indie books daily, not limiting himself to only one or two genres, but covering several. He writes blog posts on writing and self-publishing, where he is gracious and generous in supporting struggling and fledgling writers, and participates on the blogs of others as well. He always looks for and encourages excellence, and I see him as a man who educates both by example and through his gentle feedback.
As you will see, I was not disappointed. Take it away, Charles.
Yvonne:  You have several books published. What made you decide to pursue indie publishing as opposed to traditional publishing?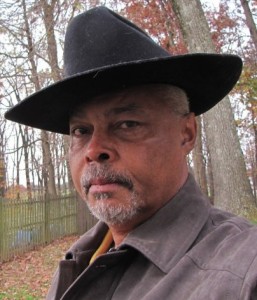 Charles:  After being turned down by more traditional publishers than I can count, and being screwed royally by another (whose name I won't give to avoid a legal mess), I read some blog posts about indie publishing. I steadfastly refuse to go with vanity publishing, but this sounded fascinating. It sounded like an opportunity not only to get my writing out to an audience, but to learn more about how books are made. It's been a long slog — who am I kidding, it's still a long slog — but, my books are starting to get traction, and I've learned a lot, from interior layout to designing covers. I still have a lot to learn, but the journey has been well worth it.
Yvonne:  You're farther along that journey than I am but I agree. It's well worth it. Does your past career in diplomacy, or your knowledge of law, help you with your writing, and how? Does it affect how you read books that deal with those topics?
Charles:   My service in diplomacy and the military, and what I've learned about the law from being trained as a counterintelligence investigator, does shape my writing to a degree, in that helps me to create characters that I hope aren't two dimensional. Those jobs also helped me learn how to do research and boil down thousands of pages of facts into a few salient points. They seriously affect how I read books or view movies on the subject. When something appears that's miles away from how it would happen in real life, the author or screen writer better have a darn good story, or I bail. Same way with war and military movies; incorrect military uniforms, medals, equipment, or language totally turns me off. I was a bit player in the movie 'Air America,' and I almost walked off the set when one of the actors was giving a briefing and he kept pointing to the wrong places on the map, and clearly didn't know what he was talking about because the screen writer didn't know better. Fortunately, I knew the director and main producer (which is how I got the bit part), and they forced the writer to make the appropriate changes.
Yvonne:  Hah! You not only got to act in a movie but educated several people while you were there. But, then, I often see you in an "educator" role in your posts, etc. It must be in your blood.
I am in awe of how many books you read and review. Your reviews are always well considered. What are the most important elements you look for in a book you review? I see that you read and review books from many genres. Do those criteria shift with genre?
Charles:  When I read nonfiction, I look for grammar, word usage, and sentence structure first, then I look at the content — is it consistent, and does it make sense, even if I disagree with the author's point of view. Reading fiction, same technical stuff, and then the story has to entertain me — make me laugh, make me cry, scare me, make me care about the characters, or at least make me curious to know what will happen to them. I can be a bit nit-picky with certain genres. Spy thrillers, for instance, have to be authentic to a degree. The real world of intelligence is pretty sophisticated, and some crazy things happen. If an author goes too far beyond the plausible, he or she loses me. In westerns, I look for historical accuracy. In mysteries, logic — no deus ex machina solutions. I guess that's really about it.
Yvonne:  That's how I look at it too, even though I write Fantasy. It still has to be believable and the characters need to have some depth.  How important are grammar, spelling and other editing issues to you when you read and review a book?
Charles:  No one's perfect. I've taught English to foreigners, and I know how difficult the language is. I can abide a few errors, but only a few. If a book is riddled with errors; spelling, grammar, or skewed margins and the like, I find it hard to finish unless I've promised the author I would. If it's really bad (more than 10 or 15 of these type problems), I'll contact the author and explain the problem and why I'd rather not publish a review. If it's a book I bought, and it's terrible, I'll give it two or three stars and gently explain why — at the same time pointing out the positive points, if there are any. If it's just bad to the bone, I don't review it. I used to go ahead and review the one star or half-star books, but I discovered that the authors of such books are quite thin skinned in many cases, and can get quite spun up when you don't tell them they've written the next great American novel. It's not worth the grief to get into a shouting match with people like that, so I just decline to review.
Yvonne:  I've read some of your three star reviews. Your comments are always unfailingly gentle, as you say. You have earned a reputation as a strong supporter of Indie authors. What drives you in this direction?
Charles:  My grandmother always taught me to think and act for myself, but to help others along the way. I think traditional publishing is one of the last bastions of medieval serfdom, and is hardly a good example of true free enterprise. While a lot of bad stuff gets published by indie authors, so does a lot of really great stuff that readers should have. Some pretty bad stuff gets published by traditional publishers as well. Anything I can do to help indie authors and publishers survive and thrive, I'll try to do.
Yvonne:  I'll drink to that (if I drank, that is). And I wish I'd known your grandmother. This next question is a sensitive one but I ask it because the topic has come up in other discussions. Do you feel that being a member of a visible minority (if indeed that is still accurate in North America) has affected your writing or your success as an author? Does it play into your subject matter, your choice of characters, etc.? Do you believe there are still barriers? Some believe that writing is an area where race is no longer an issue, others disagree.
Charles:  Unfortunately, and not just in North America, race and ethnicity matter, as much if not more than ever. I don't know, though, if it has affected my success (or lack thereof) as an author. Does it affect my writing? In a way. I grew up in a rigidly segregated East Texas town in the 1940s and 50s; left there and joined an integrated army that still contained people who remembered the pre-1949 segregated army. Since the mid 60s, I've lived in multi-racial, multi-cultural, multi-lingual environments — Asia, Africa, Europe, North America, and Latin America. I'm also something of a history wonk. I like to go behind the sterile facts in the school history books and find out what really happened. So, I try to include a diverse cast of characters in my writing — not just race and ethnicity, but gender, religion, political views, physical and mental condition — as a way to reflect the diversity of world society. In this world, there will always be barriers. They stop us, though, only when we let them. I'm all about overcoming barriers. I think to a certain degree that race is a small limiting factor in traditional publishing, because these guys are thinking dollars and potential sales. Indie publishing, though, is pretty much wide open. Anyone can write anything, and the only limiting factor that I've noticed is the requirement that it be something that people want to read.
Yvonne:  It's heartening so hear you say that you have not found race to be a serious barrier with regard to your writing. There are still so many areas where it and other "differences" still are. Perhaps, as Indies, we can effect positive change – by writing, as you say, something people want to read.
For example, I know you have a keen interest in history and particularly in the roles played by black soldiers in the Civil War and have written a series related to that little known part of American history.  What prompted this and how does it play into your writing?
Charles:  My Buffalo Soldier series, fictional, but historically accurate accounts of the Ninth Cavalry soldiers in the period after the Civil War, were born out of conversations I had with young people who worked for me when I was US ambassador to Zimbabwe. I discovered that they knew nothing about the reality of the American west, and actually thought the US cavalry on the western frontier was all white, and that there were no such things as black cowboys or outlaws. The first book was written for them, but I became so intrigued with what I was learning, I just kept cranking them out. I've done 12, and have several more in the pipeline. In addition, I've done westerns about a black mountain man, a black bounty hunter, and Bass Reeves, one of the first black US deputy marshals west of the Mississippi, who is reported to be the real inspiration for the Lone Ranger character. In these books, as in all my other writing, I always include a few things — though I try not to sermonize; the importance of honesty and ethical behavior, the fact that the individual with the will can overcome obstacles, and the view that life is worth living and there's no law against it being pleasant in the process.
Yvonne: That last sentence is inspiring. Is there anything else you'd like our readers to know about you and what you do?
Charles: I'm pretty much a self-taught writer. I was a shy kid, and wasn't comfortable around groups larger than three until my last three years of high school. To complicate things, my mother taught me to read when I was four, so imagine a gawky kid in first grade in an agricultural town who can already read and do sums — in 1951. Fortunately, I was big for my age, and everyone in town was afraid of my mother and grandmother (who I moved in with when I was 12 because I didn't get along with my step-father), so they left me alone — I mean, completely alone. I found companionship in books, and by fourth grade had read every book in my school library, and in my step-father's sister's collection (including the encyclopedias Americana and Britannica). I used to make up stories to entertain myself, and often I'd write them down in my copy book. In high school, when I was 12 or 13, my English teacher encouraged me to write a story for a national Sunday school magazine contest, and to my surprise, it won first place. I think that was when I realized that I could be a writer. Of course, it was many years later — when I was in the army — that I started actually writing for publication on a more or less regular basis. Now, that's a pretty long introduction to say this: you learn to write by writing, you get better by writing. I write every day, something, even if it's only a snarky essay for Daily Kos. I usually have three or four writing projects going at the same time. That way, if one starts to bug me, I put it aside and work on another. I interrupt writing sessions to read — and as you've said about my book reviews, I read everything. Seeing how others do it, even badly, is instructive.
I think I've said enough. I don't want to be like the vaudeville comedian who stayed on too long. Thanks for putting up with my vacuous verbosity.
Yvonne:  Not at all. It helps us to know you better.
Thank you for sitting in our hot seat, Charles. I have come to think of you as a thoughtful, gracious gentleman and that has certainly been borne out. May you have many more years of doing what you do so well.