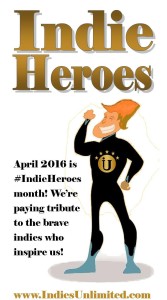 I don't remember how Cas Peace fell into my Indie publishing career. My first evidence of her shows up in emails in 2014, but we had already Beta-read several of each others' books by that time. Maybe she was an angel sent to someone who sorely needed the help.
In any case, she and I are very different writers; she says I write with too much control and too little emotion. I think her work is too emotional. So we have a symbiotic relationship, each trying to pull the other towards "normal." Whatever that is.
I commented in last month's post that an hour with a good developmental editor can make a great deal of difference to a book. A Beta read by Cas sets me up with months' more work!
Here is our interview, where I pry into what makes a hero tick.
Gordon: What got you into writing in the first place?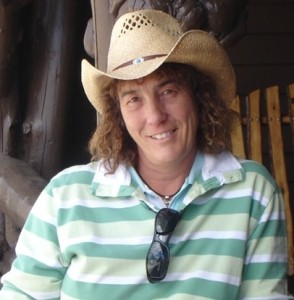 Cas: I sort of stumbled into writing, at least in the sense of writing seriously. Ever since I was a kid I've loved writing little scenes and short pieces of poetry, and as I grew older, this hobby was useful for soothing stress. But it wasn't until I gave up my full-time employment to move to Italy with my husband that I discovered the joys of being able to write as and when I liked. The magic happened one day when I was bored. I began writing out a small scene I'd had in my head since watching a kid's TV series in the 70s. The series was called "Tarot – Ace of Wands" and concerned a magician who also solved crime. It got me to thinking about what would happen if you were someone born with a certain power, but with no knowledge of how to use it. What might you do? Who would you turn to? What risks might you take in order to learn? These musings led me to write the scene where Taran (his name clearly inspired by Tarot!) meets Major Sullyan for the first time, and that small scene soon burgeoned not only into my first fantasy novel, King's Envoy, but eventually into the entire triple-trilogy Artesans of Albia saga. And now I'm an Amazon UK bestselling author, and no one is more surprised than me!
Gordon: What got you into editing in the first place?
Cas: I'm fortunate in that I've always found things like spelling, grammar and sentence structure relatively easy to master. So much so that writer friends often asked my advice, and I found that I enjoyed helping them improve their writing. Yet I didn't even consider becoming a freelance editor until I read an article in Writers' Magazine suggesting that there was no reason why someone like me should not offer their services to fee-paying clients. I had always assumed you needed professional qualifications to become an editor, but when I looked into the subject in more depth, I realised that was not necessarily the case. Yes, I could take various courses and gain professional accreditation, but it wasn't essential. So then I did some research into freelancing, and fees, and decided to test the water. I deliberately kept my fees low, first because I don't have professional qualifications, and second because I primarily edit for enjoyment and to boost the earnings from my own writing, not through any desire to become a full-time editor. I discovered there was a plentiful supply of writers who wanted to improve their writing without having to pay high fees, and now I have a loyal list of clients and still get enquiries from potential new ones. I really enjoy it.
Gordon: Apart from being an all-round wonderful and altruistic person (LOL), why did you decide to try to help other writers?
Cas: When I recovered from the shock of discovering I had written a novel, I realised I either had to keep it to myself, or try to get it published. I hadn't a clue how or where to start, and this was in the very early days of the Internet. I didn't possess my own computer; all my writing was done longhand. It was also much tougher to find information – something I now envy writers new to the publishing game. It's so easy to find advice and help now, but when I started, it wasn't. I made many mistakes when trying to find an agent or publisher, including the very stupid mistake of paying someone a reading fee. I was desperate, and I ignored all the warnings. As I recall, it was around £250 ($360 at today's rates) – money I could ill afford to lose. Yet I thought surely it would be money well spent, as I would be getting an in-depth critique as well as possible representation, and surely not all agents offering this service were fraudsters. I was pleased with the agent's initial reaction; she seemed genuine. However, time went by with no response, and each time I called I got the agent's "assistant", who told me that yes, she was still reading my manuscript and yes, she was interested. Eventually, even the "assistant" stopped answering the phone, and finally the phone number went out of service. They had vanished without trace, and I was left nursing a hole in my pocket as well as deep embarrassment. I later discovered the "agent" had absconded with several other writers' reading fees, so I wasn't the only fool, but it made me determined to do what I could to be available to rookie writers and give good advice.
Gordon: What is Writers' Services?
Cas: My Writers' Services is a package of editing and proofreading services that I offer on an individual basis. I will do anything from a full line and content edit, which includes a report, or critique, of the novel; a less time-consuming edit where I will fix anything that needs it but dispense with the report; a proofread for writers wishing to polish their manuscripts before submitting them or self-publishing; I can help with synopsis and submission letter writing; almost anything, in fact, to help writers improve their work. I prefer not to have a fixed table of fees because I understand that many writers do not have the cash to splash before their work has earned them anything, and so I will suggest a fee and negotiate from there. Editing is, of course, a painstaking job that requires total concentration, and it also takes time – around three weeks for a 120,000 word novel. I cannot offer such services for free, no matter how much I might like to. But I can be open to negotiation. I will also happily give a "test-edit" for free (usually the first 10 double-spaced pages) so writers can see what they are getting for their money. To those writers who are extremely reluctant to pay anyone to edit their work I would say this: No matter how good a writer you are, you CANNOT fully edit your own work. You will be too familiar, too close to it, and will NOT catch every typo or little error. I myself use an editor for my own work, and am extremely grateful for her eagle eye and inventive mind. I think of her almost as a writing partner – there to improve and assist in the honing of my craft. Also, you should approach the polishing of your writing as a business investment. Your writing is your showcase – don't take the chance it might not be perfect. When submitting to agents, etc, you only get one brief chance to impress. It is always worth making sure your work is as good as it can be.
Gordon: What benefits have you found from this project?
Cas: Since launching my Writers' Services a few years ago, not only have I edited some fantastic novels but I have also made some lovely friends. Many of my clients come back for each subsequent novel, and I really enjoy building that relationship. It is quite humbling when someone trusts you that much with their baby. Writing is an intimate and personal thing, and a good editor will always look for and protect the author's "voice", and never seek to change it. The other benefit is that I get to improve my own writing, because no one can know everything about the mechanics and rules of writing, and in researching a problem, I learn more myself. I love the way language changes, the way it constantly adapts and warps and moves in new ways as our world alters. It's a living thing, and we should treasure it. And finally, I was introduced, through mutual friends, to US fiction and non-fiction giants Janet and Chris Morris, and their new publishing imprint, Perseid Press. Not only did I gain a fabulous endorsement from Janet Morris for my Artesans of Albia series, but she also asked me to proofread and update new versions of some of her bestselling novels. She was so pleased with my work that she asked me to be copy-editor for Perseid Press itself.
Gordon: What is your opinion on the mutual benefits of sharing and trading individual talents in the writing business?
Cas: I think this is the way it should always be. We should be proud of our writing and what we have achieved, but never too proud to think it cannot be improved upon, or that other people's ideas do not have merit. Or, that we should not reach out to help those further down the ladder than ourselves. We can always learn, and because language is such a fluid river, it behooves us to be fluid and adaptable too. Writers can learn so much from each other, and the support of another writer, someone who understands the stresses and strains of writing, and the infinitely variable and individual ways in which fellow writers create their masterpieces, can be immensely important. There's a wealth of experience and help available out there – something I really regret I could not tap into when I made my own pathetically naive attempts to find a publisher, back when the wonder and magic of creating my own first novel still sparkled like stars in my soul. We should all try to remember our own first feelings and nurture them in others.
Gordon: As a best-selling Amazon author, what advice do you have for other writers?
Cas: Persevere, I guess. That, and don't forget to pay it forward. Persevere, because you never know what's just around the corner. I have a quote (not sure who by!) pinned on the wall above my desk that I found very helpful during my time trying to find a publisher. It reads:
"If you ever suffer moments of self-doubt, remember that every successful writer was once where you are now. Nothing is wasted. Every word you write, every page, every chapter, holds a lesson. Success may be just around the corner, and you may be closer to it than you think. Hold the faith – you just have to keep going, keep growing, keep writing fresh words."
And pay it forward because we should all help each other. That 5 star review you wrote for a fellow writer's novel might just be repaid with a review for your own. Likewise – that scathing critique or comment you wrote in a moment of pique might just return to bite you. Remember – every single word you post on the Internet remains there FOREVER. Be prepared to stand by what you write!
And all the best with your endeavours, whatever they may be.