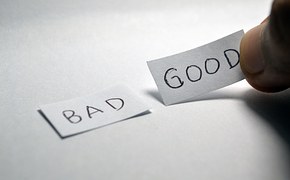 We all know the number one goal for us authors is to write a kick-ass book. However, a kick-ass book that no one reads or ever knows about doesn't amount to much. We may know how great it is, but a little outside validation would be nice. Enter goal number two: a kick-ass cover. Yes, it's a secondary goal, but it's actually primary to our book marketing and promotion. I tend to think of the cover of a book as a door. It may invite us inside, or it may bar the way. It may entice us with mystery or bore us with blandness. It may beckon with romantic tension, or spur us on our way with horrific shivers.
And part of the problem is that we, as the authors, know what the book is about. We know what happens inside, but our readers don't. We have to create a cover that will convey a sense of the story without giving away the store. So how will we know if our cover is appealing? How will we know if the cover identifies our genre and gives an enticing idea of the story?
Ages ago, I wrote a spiritual fantasy about a future time when a geologic holocaust has decimated the human population and destroyed civilization. The few survivors have returned to a Goddess-based and earth-based spirituality as they await the appearance of a female savior. I had two titles in mind, She Rises, and Goddess Rising. As my publisher was getting the interior of the book ready, I tackled the cover.
I had two images that I really liked. One was by Meinrad Craighead, one of my favorite artists in the world. She was raised Catholic and was a nun for several years, but her upbringing also blended in an awareness of the Goddess and a reverence for the earth. One of her paintings I particularly liked is called Mother and Daughter. The image portrays a strong relationship of woman to woman in all its many guises.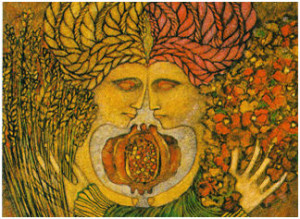 The second image was a painting by Dennis Davidson called Spatium Lux. Instead of the warm, earthy colors of Meinrad's, it was space art, cool and dramatic. I liked both of them, and couldn't decide between them, so I chose to get more opinions.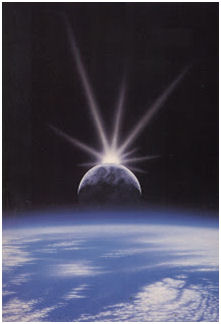 First I dummied up several simple cover ideas in Word, using the title She Rises for the Meinrad covers and Goddess Rising for the space covers. I created a new webpage off my main site and loaded up all my cover samples there. Then I invited my friends to pop over, take a look and give me feedback. I asked for input on (1) the title, (2) the colors, (3) the font, and (4) the layout.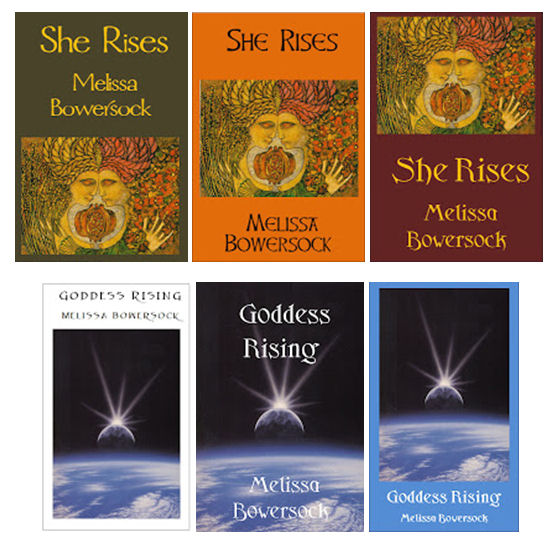 I was actually surprised when the majority of respondents preferred the space art and the title Goddess Rising. Not only that, but serendipitously, I just happened to come across a NASA photo that I could buy for just $10 that was just as stunning as the space painting I'd been playing with. Tweaking the layout and the fonts with my publisher, I soon had the kick-ass attention-grabbing cover that I wanted.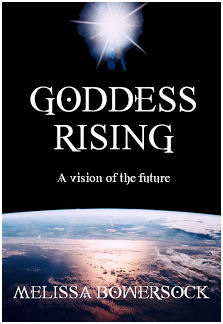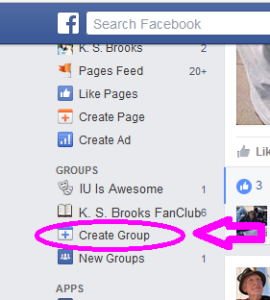 Now, as I said, this was ages ago. I know many authors do not do their own webpages, but have someone else build and maintain them, so it might be more difficult to create a place for your focus group there. The good news is, you can do the same thing today with Facebook. It's easy enough to create a new group (there's a link on the left-hand side of your FB feed), and you can make it public or secret as you like. Either way, you can add friends, fans, and family as members and have them weigh in on your ideas. Facebook groups can come in handy for more than just cover feedback; if you start early enough, you can use that group to coordinate beta readers, ARC readers, and more. If you're brave enough to commit to fully public reactions, you could do the same thing on your regular FB page, Pinterest, or your blog. It's always a good idea to have multiple sets of eyes on your cover design, and you might be surprised by the reactions. And the most important thing is, it's better to hear the criticism before you publish than after. Remember, it's hard to see the big picture when you're inside the frame.