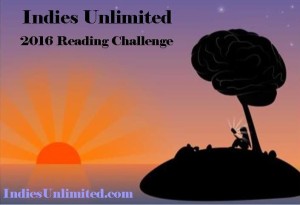 Welcome to this month's "What are you reading this month" in conjunction with the Indies Unlimited 2016 Reading Challenge. You don't have to be a part of the challenge to participate in this feature, but… I mean, come on, the Challenge is pretty cool!
Here's how "What Are You Reading…" works:
Just put the following information in the comment section:
Book title
ONE link to download the book (only secure retail sites – Amazon, Smashwords, B&N, Kobo, or Apple/iStore)
Whether the book is part of the Reading Challenge & if so, which category

(We will convert your Amazon link to a clickable book cover. Do not attempt to insert an image in comments on your own.)
Remember, INDIE books only.
So go ahead, tell everyone – What Indie Book Are you Reading This Month?