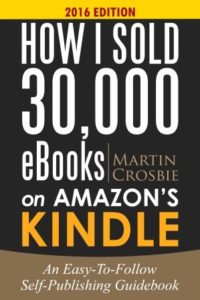 Have you changed the content of one of your published books and want to let readers know? I've done it a few times. I published the first edition of my self-publishing guidebook: How I Sold 30,000 eBooks On Amazon's Kindle – An Easy-To-Follow Self-Publishing Guidebook in 2013. My goal when writing this book was to provide up-to-date information on how to produce a professional product and connect with readers. As the self-publishing world changed, I've updated the content fairly regularly. The 2016 edition is now live and I just stepped out of the "emailing back-and-forth with Amazon" world. Here's what happened.
Once I'd changed the content and updated the 2016 edition, I contacted Amazon (through the KDP contact form) and let them know that I'd like them to alert previous buyers.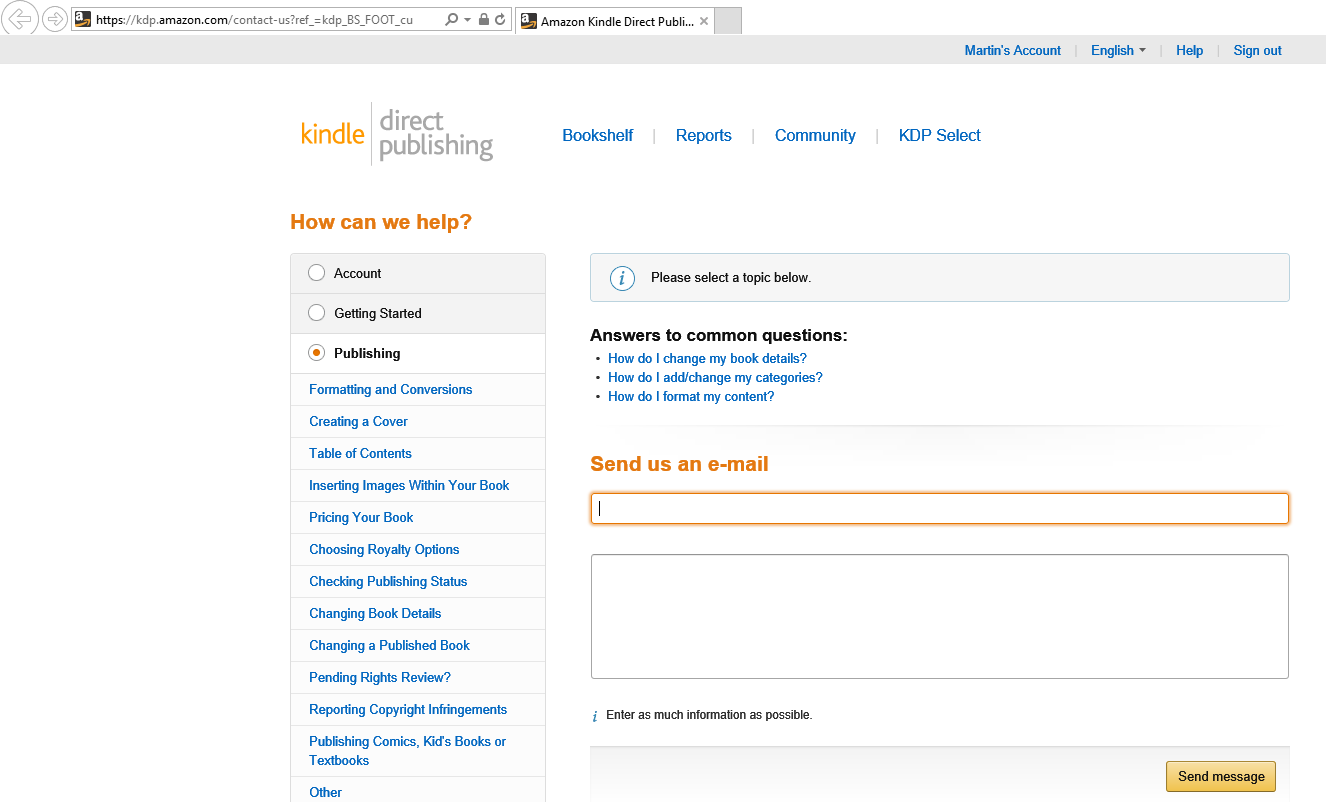 One of the challenges I've found when communicating with Amazon is that it often feels as though there are different people answering your query at different stages. This time there seemed to be good follow-through and the turnaround time was very quick. From first to last email it only took about ten days.
Here's the first response from them:
I received your request to send updated content to customers who purchased your book "How I Sold 30,000 eBooks…".
When customers download an updated version of a book, they may lose their highlights, bookmarks, and notes, so we only send out such updates when the improvements made are in place to correct serious readability issues.
In order for us to determine the more appropriate way to notify the customers, please reply with at least few specific (two or three) examples of the corrections made (mentioning the location or Chapters where the changes were made) for this version of your book. The more details you provide, the better we will be able to accurately categorize and message your update for end customers.
The changes in my book are significant. I included a chapter on how to run a successful Kindle Scout campaign, new information on editing and editors, new promotional websites that have been effective, and several other key nuggets. So, I responded with the specific locations of the changes.
Here's response number two:
We received your request to offer updated content to customers who purchased your book. First, we'll review the changes to make sure the readability issues have been corrected, and then we'll take one of these three actions:
Corrections to distracting errors. If we find only minor corrections, we won't notify customers by e-mail, but we'll activate their ability to update the content through the "Manage Your Content and Devices" page on Amazon.com.
Corrections to destructive or critical errors. If we find major corrections, we'll alert the customers who already own your book via email. These customers have the option to use the "Manage Your Content and Devices" page on Amazon.com to receive your book updates.
Corrections to critical errors needed. If we find more major corrections are needed, we will temporarily remove your book from sale. We'll notify you of the issues we found so you can fix them. Once the improvements are made, just let us know and we'll email customers just like we do for major corrections.
So, I wanted them to email previous buyers, not just allow the content to be updated through the "Manage My Kindle" process. Unfortunately that did not happen. Here's the next email:
We've reviewed the changes to your book, and we consider the content updates to be significant quality corrections.
We have sent the updated content to all the customers who purchased your book. They can now update the content on their "Manage Your Content and Devices" page:
www.amazon.com/gp/digital/fiona/manage.
So, I tried one more time. I emailed them back and stressed that the revisions were major and extremely pertinent in helping authors publish their work on Amazon. Again, it did not work. They thought perhaps I had not heard them the first time:
Please note that we only notify customers via email about the updated content when the quality corrections are considered as Major as per our Quality team.
In this case, we've just made the updated content available on the readers "Manage Your Content and Devices" page.
And as informed previously, they can now update the content on their "Manage Your Content and Devices" page (www.amazon.com/gp/digital/fiona/manage) without any issues.
The good news is the content is available at no additional cost to the readers who have supported me. Now I just have to do what I can to get the word out there. I did not have any readability issues. If I had, they may have considered the revisions major and sent out an email to previous buyers, but they also may have suspended the book until the corrections were made. Bear this in mind if you go through this process. I hope this information, even with the lengthy emails, has helped you.