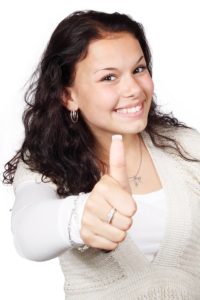 For all of us who blog, I am guessing it's a common experience. We write a new blog post, we upload it and wait, however patiently or impatiently, for reactions or comments. And we get… nothing.
Crickets.
At Indies Unlimited, we always get comments, sometimes tons of them, and many readers talk about using the information we've supplied, but do they? It's not always easy to know if what we've made available has been truly helpful, and/or if that person has applied the information and/or gotten any results from it. For those of us who are paying it forward, we LOVE hearing about your successes. For those of us who have blazed the trail, we LOVE hearing that others were able to follow our path and get where they wanted to go. It's a phenomenal feeling to know that we have helped someone reach their dream and do what they never thought they could do. After all, we've been there.
We have gotten quite a bit of recognition around the web. Bookworks listed us in their top 15 Blogs for Indie Authors. Publisher's Weekly listed us in their top 6 Great Blogs for Indie Authors. Choosy Bookworm listed us as #1 in sites for learning and connecting on their list of the top 40 Resources for Writing and Marketing Books. So we're definitely getting the critical acclaim. (You can check out our "brag" page here.) But are we helping writers where it counts? Are we providing information that gets results?
I thought it was time to share with you what some of our readers have said and done.
We recently received an email like this. I've edited out the specific information, but what's here is exactly what we got in our mail bag.
…One of your posts was about the opportunity to enter a Short Story Contest with the link to it. I entered it and I won it … I want to thank you very much for all the help and good advice I have learned from your site. I am very grateful to all of you, who are part of www.indiesunlimited.com not just because I was able to enter this single contest and win …, but because your weekly Flash Fiction writing prompts have helped me to hone my writing skills. I started writing flash fiction short stories and I try to enter one every week in your weekly flash fiction contest since October 2015. Prior to this all I published was word search books.
Our buddy Morgan Winters, another frequent entrant in our Flash Fiction contests, went so far as to write a guest post about what IU has done for him.
Indies Unlimited has done EVERYTHING for me. It has shown me that I can write something shorter than an epic novel. It has taught me how to do everything from formatting my own book to finding free promotion platforms. I learned how to set up my Author Central page, how to make a book trailer video, and so much more.
Another email was from a reader who used our free promotional tool, Thrifty Thursday, and had great results.
Wow! Based on the immediate spike in sales of (book name) and the skyrocketing Amazon KENP read chart, I have to give a big thanks to readers who like quick, hip mysteries … and a giant shout out to Indies Unlimited's Thrifty Thursday: eBook Bargain Bonanza.
We recently wrapped up our special monthly spotlight on Indies Heroes. It was great to be able to share who has inspired us, who has helped us behind the scenes, and who has moved the chess piece of indie-dom further along toward success. But we also want to spotlight YOU, the readers, who take the information and opportunities we offer and turn those into results. That's really what we're here for. So, in the comments below, please tell us what you've learned, what opportunities you've taken, what you've accomplished with IU by your side. Your success is our success. Your progress is our progress. And we love hearing from you.