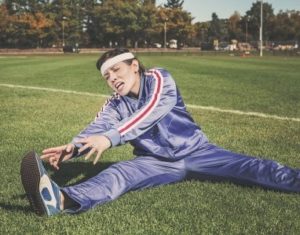 Thank goodness we don't have to do the Downward Facing Dog. No one wants to see me do that. What we do need, though, is flexibility. Flexibility in all things Indie: how we look at writing itself, how we market, what our covers look like, how long or short our blurbs are: everything.
Indie Publishing was easier four or five years ago. I published my first book in September of 2012. I sold 82 copies that first month, and was thrilled. As soon as I hit the 30-day cliff, though, that booked stopped selling. I sold two copies in a week. So, I did a free promo and gave away almost 25,000 copies. Total cost of that promo? Zero dollars. There was no Bookbub yet, and all the sites were just looking for free books to feature. I applied, they featured me, and the free downloads poured in.
However, it was what happened after the book came off free (priced at $4.99) that thrilled me. Thanks to Amazon's friendly algorithms, that book sold 800 copies the last week of October. I was pretty sure I had this whole Indie Publishing thing licked. This was easy!
Then, things changed.
In the spring of 2013, Amazon made changes to the way they credited your book for free downloads. That post-freebie bump dissipated. Free runs were still great for generating sales through to other books, or building your platform, but that simple formula of Massive Free Run = Massive post-Free Run Sales was gone, apparently forever.
Things may never be that easy again.
About the same time, Facebook began to monetize our professional pages. The glory days of being able to post and have huge organic reach were mostly gone. Yes, I found ways to work around that, and rarely pay to boost a post, but it became a lot tougher.
These algorithm changes led most of us to want to establish a list that the changes couldn't touch – our own mailing list. That became the major buzzword and focus for active indies: building a mailing list, either organically, or through contests, or through giving away a free book for signing up.
Then, Facebook ads became hot. People were reporting ROI of 300%, 400%, 500%. Others were reporting going broke trying to replicate those results.
That's where a new breed was born, which is in full bloom today: gurus selling courses, telling you how to capitalize on the latest trends. How to Build Your Mailing List. How to Use Facebook Effectively. All will be revealed, for just a few hundred dollars. I get invited to watch podcast come-ons for these guys at least two or three times a week.
Today, the hottest trends I see are groups of authors banding together, publishing a box set and using the combined might of their mailing lists and an advertising budget to hit the USAT Bestseller lists. Or, joining together to use Instafreebie to build their mailing list at a mighty clip. Or, using Amazon Marketing Services ads. When those first launched, they were worse than useless. Today, many authors, including myself, are seeing nice returns on AMS ads.
None of these things touch on the upheaval that Kindle Unlimited has launched into the marketplace. An All-You-Can-Read buffet, for ten bucks a month. All it costs to participate is to give Amazon exclusivity on your eBooks. KU launched with the idea you would be paid for a read-through if someone read 10% of your book. Scammers arose from the scum, though, so Amazon switched it up, paying a little less than half a cent per page read. Each time KU changes, indie authors are left scrambling.
This small history lesson is to make a simple point: the only thing we can count on is change. Things change dramatically every year in Indie Publishing. It's human nature to want to learn something, then be able to set it and forget it. I just want to learn one thing, do it well, then focus on my writing. A common plea, but one that is unlikely to ever be answered.
I'm happy with my return on my ads on AMS right now, but do I think that I've found the Holy Grail of Indie Publishing? Nope. I think I'm riding the current wave satisfactorily. I've also got a decent (3,000 person) mailing list built organically. That's great, and it helps me launch books onto the Hot New Release list, but it's certainly not the end-all of indie success.
How about reviews? Important, right? For a moment, I had that locked, too. I have a 200 person Advance Reader Team that agrees to leave honest reviews the week I publish a new book. Somewhere between 25% and 30% of them actually do. That means that each new book starts its life with 50+ reviews. That's helpful, but ARC readers typically don't purchase copies. Now Amazon is putting more and more weight on Verified Purchase Reviews.
The game changes again.
And that is my point. The game will always change. There is no set it and forget it marketing method that is good in perpetuity. All we can do is hang out in author groups, pay attention, read Indies Unlimited for new tips, and keep an open mind, always looking for the next new thing. We've gotta be flexible.
Whether we want to admit it or not, the next change is on its way.