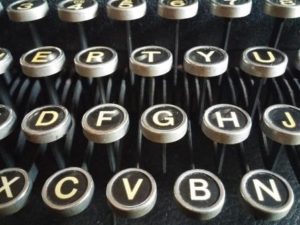 The assignment I volunteered for seemed simple at first. Take four terms to describe different publishing entities and explain the differences.
1)      Vanity Press
2)      Predatory Publisher
3)      Small Indie Press
4)      Traditional (or Trad) Publisher
Let's strike the Small from Small Indie Press. It's kind of redundant. Indie Press is good enough.
The reason for the article is primarily to have something to point to when someone asks certain kinds of questions to at least establish a foundation for further discussion. Five or six years ago, this conversation would have gone something like this:
An indie press is a traditional publisher that is not owned by one of the Big 6 (now 5) publishing conglomerates. Other than being smaller which is different in ways both good and bad, there isn't that much difference for our discussion. The key is that the rule at the time was that money should flow from the publisher to the author and never the other way. If money flowed from the author to the publisher at any point, then you were dealing with a vanity press or a predatory publisher.
The difference between those two, if there is one, is one of degree. A vanity press was a company that would print your book along with providing other services to you to publish your book, but you paid them. Potentially someone could go into this situation with eyes wide open and be happy with the result. Most often, people ended up with a garage full of books gathering dust after racking up a bunch of charges, the actual printing of the books being just a fraction of what they'd spent. At some point, those charges crossed a line, taking the company from vanity press into predatory publisher. These publishers are in the business of making money from authors, not readers.
Then the world changed. Print-on-demand, the technology to print books one copy at a time, meant that it was possible to publish a book on your own without filling up the garage or investing thousands of dollars. Even better, eBooks not only meant no paper, but multiple online venues gave access to potential customers. It still wasn't easy, but it was practical to be your own publisher and self-publish. Authors who did that started calling themselves indie authors, which some confused with indie publishers. Really, indie authors are indie publishers, just extremely small publishers with a single author.
This is where things start to get confusing. Those indie authors don't have all the skills in-house, so they hire outside people and companies to do what they can't. If the author/publisher is lacking in artistic chops, they'll pay someone with those skills to design their book covers. They'll get someone to edit and proofread their book. Possibly they'll get help in formatting the book. They may spend a bit to get a proof copy of the print version from Createspace or spend money for websites, mailing lists, or whatever they think their business needs to thrive.
I think the key here is for the indie author to pay attention to when they're wearing their author hat and when they are wearing their publisher hat. Money should still flow the same way, from publisher to author. If a company calls themselves a publisher and money flows the wrong way, do a double-take. There are companies out there in business to provide services for indie authors. Just as in most businesses, some are reasonable, and others overcharge. But that's a subject for another post. If you're giving up publishing rights to a company that also expects you to pay them, think about that situation twice as hard.
To simplify, let's do a quick recap:
Vanity Press – They take your money to publish your book – BAD
Predatory Publisher – They take your money to publish your book – BAD
Small Indie Press – Pays you a royalty; keeps some for themselves
Traditional (or Trad) Publisher – Pays you a royalty; keeps some for themselves
With what we know today about self-publishing, I kind of have to question why anyone would want to split their royalties with a publisher. Just saying.
Lastly, when you're acting as both publisher and author, don't argue too loudly with yourself during negotiations. It makes people wonder about you.