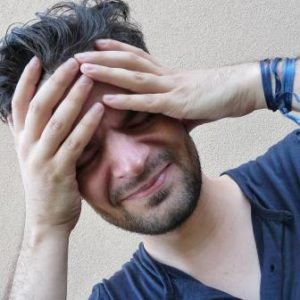 I hate keywords. "Use keywords," they say, for your blog post, your KDP book, your website, your AMS ads. Figuring out which keywords to use is harder for me than writing the actual post/book/ad. But I'm learning.
An example:  the other day while checking the Amazon rank of one of my books after a sale, I noticed something odd. The rank in three different categories was showing. The first one was:
Books>Literature and Fiction>Genre Fiction>Historical>Cultural Heritage
That made sense. I'd selected cultural heritage as one of my categories upon publishing. The book is historical fiction, set deep in the Appalachian Mountains. The culture of that area during that time period is central to the story.
But the next line looked like this:
Kindle>Kindle Ebooks>Art, Music, and Photography>Drama & Theater.
The third line was even weirder:
Kindle Store>Whispersync for Voice>Drama
What the heck was going on? I went to my KDP Dashboard to check my categories. We're only allowed two, and mine were Historical Fiction and Cultural Heritage. Nothing about drama, plays, or Whispersync.
Then I happened to notice my keywords, and there it was: Drama. Sitting right there in the middle of my keywords. Surely that wasn't why those categories were showing on my Amazon product page. Then I did some searching, and what I learned was interesting.
I had always assumed the keywords we add on the book's detail page when we're uploading to KDP were solely to help customers searching those particular terms come across our book. My book is full of drama, so that seemed like a reasonable keyword to select. And they do do that, but they do more than that, as well.
Have you ever noticed other books that happen to be in categories you think would be perfect for your book, but no matter what categories you select, it just doesn't seem to land there? For example, you wrote a psychological thriller, but the only category available under "Fiction" is just plain "Psychological." But you know there has to be a psychological thriller category, even a psychological suspense category, because you've seen other books in those specific categories. How do they get there?
Keywords. In fact, some KDP categories actually require specific keywords. On KDP's helpful Selecting Browse Categories page, which I'd obviously neglected to read, they give a whole list of categories that need keywords, complete with the keywords needed to help your book land where you want it to land. If you click on Categories with Keyword Requirements and then select Amazon.com, you'll get the screen below: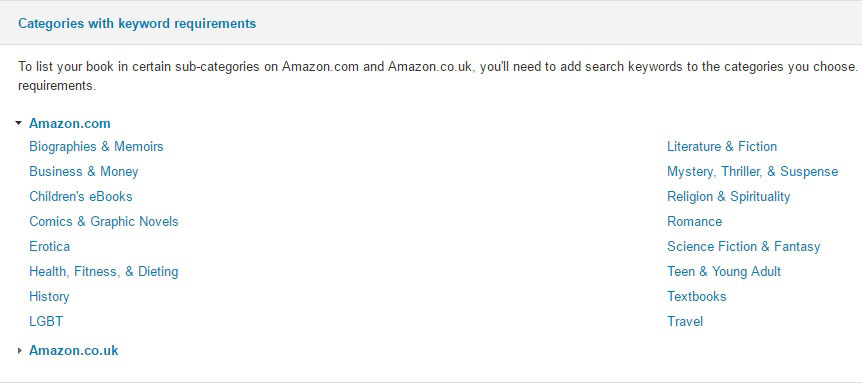 Look at all those categories! If we click on one, we get a list of suggested keywords. For example, when we click on Literature and Fiction, we get a huge list that includes keywords for the categories historical fiction, literary fiction, and women's fiction. Say you just wrote a book you'd categorize as women's fiction. But that's such a broad category, you want to narrow it down both to make it easier to find in a search, and to make sure it lands in the right spot in that category. The list below shows ten different categories for women's fiction, depending on the specific keywords you choose to accurately reflect the book's content: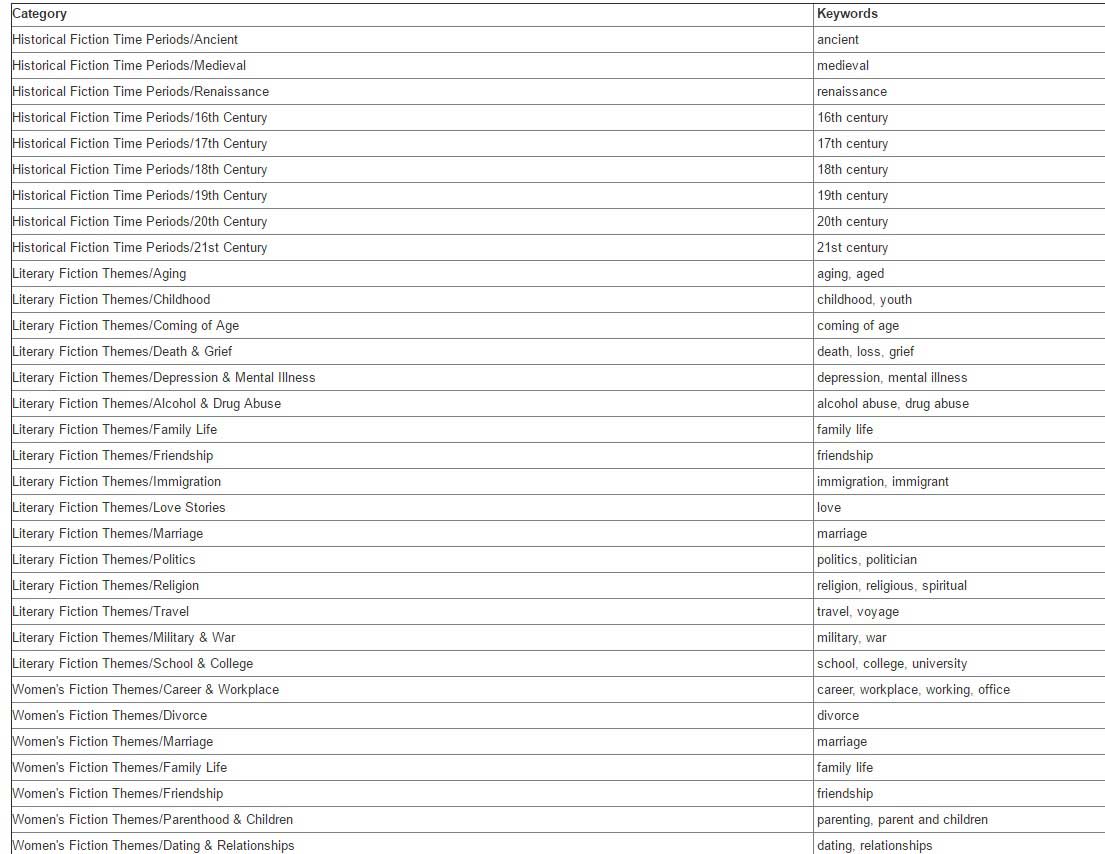 It took some playing around, but I finally managed to get my books (yep, I had more than one in weird categories) into their correct categories, thanks to figuring out the correct keywords.
I also learned it's probably good to read KDP help pages before publishing, but that's another post.