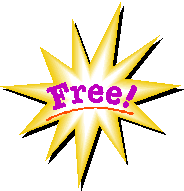 Over the years, Indies Unlimited has provided all sorts of links to free resources for authors including pictures, music, fonts, video editors, and more. We've even got a dedicated resource page for this. We're always updating that page, and it already includes the sites I talk about below.
Now we're back with even more. (As a reminder, always check the license, because licensing sometimes changes over time.)
I'll cover the biggies first.
First up, Biteable https://biteable.com/, an online resource for making videos. Biteable has both a free and a paid plan. The free plan gives you access to a small library of stock footage including video clips, pictures, and music. You can also upload your own pictures to use.
You can create up to five videos per month to share on Facebook and/or YouTube, and even embed them onto your website or tweet them. With the free plan, you can't download the video to your computer, and it comes with the Biteable logo on the corners. It's not overly intrusive, but may bother some.
The paid plan is $8.25 per month. On that plan, you have access to 85,000 stock footage clips, and can create and download an unlimited number of videos per month. You also lose the Biteable logo.
Next up, Pixlr.com. https://pixlr.com/  This discovery was especially exciting to me because my very, very old version of Photoshop seems ready to bite the dust, and I can't operate without it. I use it for ads, book covers, newsletter graphics, cover photos, postcards, bookmarks, and more. Without it, I'm dead in the water, and I'm not a fan of monthly subscriptions (That tells you how old my version of Photoshop is!)
Pixlr looks and operates almost exactly the same way – and it's completely free! They will politely ask you to disable your adblocker for their site, since ads are the way they make this free for us. I was happy to oblige.
The main drawback to Pixlr is that if you aren't familiar with graphic editors, they're skimpy on instructions. In fact, they don't seem to have any at all.
Thankfully, YouTube is full of tutorials explaining each step of the process. This was one of the best I found,  but there are many from which to choose. If my version of Photoshop goes kaput, I don't have to be dead in the water after all!
Several times over the last couple of weeks I've seen authors post asking for links to free clipart. I use clipart all the time as section breaks in books, elements on covers, cover photos, and newsletter graphics. There are two places I've found that let you download free clipart for any use, either personal or commercial (but again, always check the license to be sure!).  OpenClipArt is the first (here's an article on how to use OpenClipArt), and Clker.com is the other http://www.clker.com/.
I've also seen people wondering about free music for videos. In our Resources section you'll see Incompetech, but Bensound https://www.bensound.com/ is another place for free music with attribution (under a Creative Commons License). To see how to meet the attribution requirement, check here.
Finally, I came across a post the other day in which one suggestion was for the author to use sound effects in his video trailer. MediaCollege.com  has a library full of free sound effects. I've used several of them in various book trailers.
That's it for this time, but I'll be back with more free resources as I find them. In the meantime, check out the IndiesUnlimited example from Biteable!