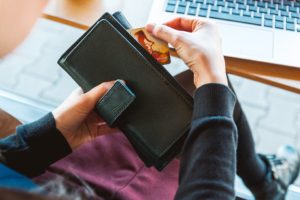 Here at IU, we continually get questions from readers about publishers. Should they publish with them? Are they legit? There are so many of these outfits popping up all the time (and fading away), it's hard to stay current on all of it, so we thought it was time to go back over the general issues you could/should apply to any publishing company you consider. Here are the major issues to research and ponder.
1. Follow the Money
Traditional publishers like the big New York houses you always think of do not charge you to publish your book. NEVER. If they believe it is good enough to publish (i.e. good enough to earn them some money), they will publish it at no charge to you and recoup their costs from the royalties that will accrue. The money flows from the publisher to the author — never the other way.
Any publisher/printer (whatever they call themselves) that charges you up front has absolutely no interest and more importantly no investment in your book selling well. They have their money; why should they care? It doesn't matter how gloriously they promise to polish your baby and/or market it; if they already have their money in hand, there's absolutely no incentive for them to work hard for you.
2. Types of Publishers
In decades past, any publishers that were not traditional (see above) used to be called vanity presses. The thinking was that if you were vain enough to want to publish a book you'd written, you'd go to these guys, pay for it up front, and get your book published. The general feeling was that your book was not good enough for traditional publishers, so it was probably crap. The title vanity publishing has continued on, but a lot of writers take exception to it, and they're right. The publishing industry has changed dramatically over the last twenty to thirty years, and the traditional publishers (who now like to be referred to as "legacy publishers") have gotten much more conservative about what projects they take on. If they don't think the book will be a best-seller, they won't touch it — no matter how good it might be. They just won't take the risk of possibly losing money on a book from an unknown. Now, back to vanity publishing. As I said, the way it used to be, the title worked. Today it doesn't, because anyone who has not already been published, who is not a name that people recognize and that will draw sales, will not win a publishing contract with a traditional publisher. It's like winning the lottery. It could happen, but the chances are, it won't. So, the role of "vanity publisher" has changed. Nowadays self-publishing is a going and growing concern. Nowadays writers can self-publish and have a chance at breaking through, becoming a best-seller, and making a name for themselves. Yes, the odds are small here, too, and I have no numbers to back this up, but my guess is that it is easier to become well-read and well-known via self-publishing than it is to get a contract with a traditional publisher.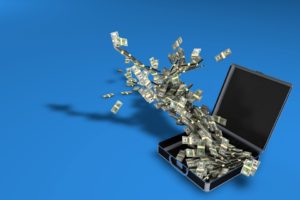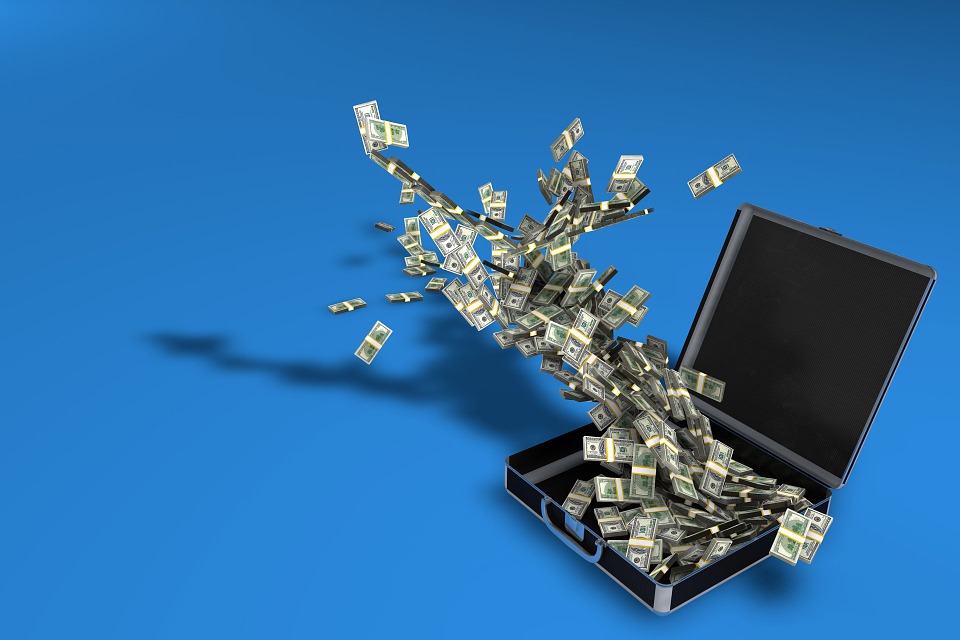 The thing is, publishers/printers call themselves all sorts of things to differentiate them from the old vanity publishers: hybrid publishers, service publishers, composite publishers. (Some of them are just outright predatory publishers, but they'd never call themselves that, of course. Make sure to check out our resource page on predatory publishers here.) They offer a range of services, from full packages to editing to cover design to printing to marketing. And they all want their money up front. Now. First. So what does that tell you? Right—they will have no investment in your book selling. They won't care if it sells or not. Many people are still seduced by the glowing descriptions and ego-stroking these guys put on their web pages. Some people may still decide that this is the route they want to go. If you decide to go this way, we wish you all the luck in the world. But…
3. If You Pay, Know What You're Paying For
Those glowing descriptions I mentioned above are often very vague and with very little quantifiable data. Here's where you need to ask hard questions and get some hard answers.
Editing
What they say: We offer professional developmental editing, line-by-line editing, copyediting and proofreading.
What you should ask:
What's the process? Will someone read it line by line and make corrections, suggestions? Will it be more than simply a pass-through with spell-checker? How many passes will they make through the manuscript? What, specifically, will they look for? Typos and spelling errors, grammatical errors, formatting errors? How many chances will you have to go over the galley proofs to approve or disapprove the changes? What if you find errors/issues after the editing process is over? How hard/easy will it be to make corrections later, after publication? Will you have to pay extra for that? If so, how much? How long does that take?
Cover Design
What they say: We can design your book cover to meet your standards and industry standards.
What you should ask:
What's the process? Do they have artists on staff? Do they use stock photos? Might someone else's book have the same cover, or perhaps the same cover elements (background, human figures, etc.)? How many times will you have the chance to review and approve the cover? How many times can you ask for changes and have them made? Is there a cost for changes beyond a certain point? What if you don't like anything they come up with?
Marketing/Distribution
What they say: We will creatively market and promote your book to local, regional, statewide, and national markets, and will distribute to independent and chain bookstores, and libraries both through standard industry channels and outside the traditional book market.
What you should ask: What specific steps do they take to market your book? Do they have their own storefront online? If so, what is their reach, what is their Alexa traffic rank? Do they put your book on Amazon, Barnes & Noble, other bookseller sites? What specific markets do they advertise in? Where specifically will your book appear? What specific bookstores will carry your book? What libraries will be offered your book?
Are you seeing a pattern here? Don't fall for the vague promises; make them give you very specific answers to your questions. For some of you, this may seem rude and antagonistic. After all, these nice folks have just agreed to publish your book, and I want you to nail them to the wall? Yes, I do. Let them know you have done your homework; let them know you are gathering information in order to make a very important decision. Let them know when you have doubts, reservations, a queasy feeling in your gut. And don't be swayed by vague descriptions or unquantifiable answers.
I know it would be wonderful if you could simply surrender your manuscript into loving, willing hands, and they would make it beautiful and sell a zillion copies. You've done the hard work: you've written the thing, massaged and tweaked it into a masterpiece. Can't you just rest now, just trust someone else to take it the rest of the way? Well, you can, but I would advise against it. Do the rest of the work — do your research. Make sure you pick the right path to publication.
And remember the old adage: Act in haste, repent at leisure.