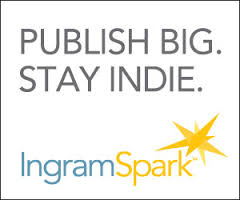 As you may have heard, Createspace is being absorbed by KDP Print. Many folks expressed interest in finding a different publisher/distributor for their print books. Indies Unlimited has had articles comparing different paperback options and explaining how to move books from CreateSpace IngramSpark, but we haven't had one yet that shows you how easy it is to publish directly to IngramSpark.
For some reason, authors seem to be intimidated by IngramSpark, but it's really quite simple to navigate. The most difficult part of publishing to IngramSpark is making sure your manuscript is ready. I've never had a manuscript that worked for CreateSpace not work for IngramSpark. After all, 6×9 is 6×9; there's no reason for a manuscript not to work on both.
Having said that, IngramSpark will reject any manuscript that doesn't have all of the fonts embedded. If you use CreateSpace, you're probably used to getting "warnings" that tell you a font wasn't embedded. Saving from Microsoft Word to a PDF doesn't always embed all the fonts. CreateSpace will embed them for you, but IngramSpark won't; they'll reject your file.
I use Adobe Acrobat Pro to ensure fonts are embedded, but that isn't an option for everyone. Thankfully, IngramSpark tells you how to embed fonts if you're a Word user.  (Note:  My toolbar doesn't say Adobe PDF. It says Acrobat. Additionally, the IngramSpark directions skip a step. Once you click on Acrobat/Adobe Pro, you need to click on Preferences to reach your conversion settings.)
The rest is easy. You'll simply open an IngramSpark account, click to add a new title, and you'll end up here: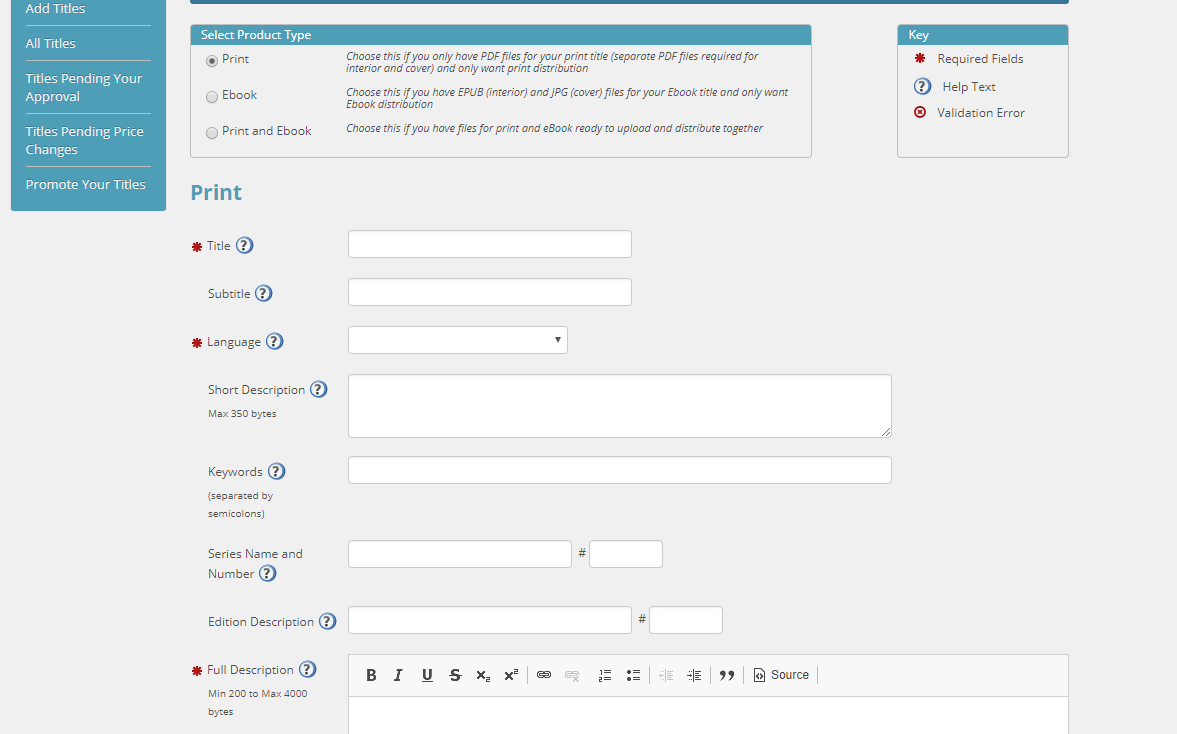 This is all familiar, right? Enter your title, the language it's in, and your full description. The other stuff is optional, but I always fill out the short description and keywords, and the other fields, too, if they apply. The screenshot cuts it off, but once you've filled that out, down at the bottom you'll click to go to step 2, and you'll end up here: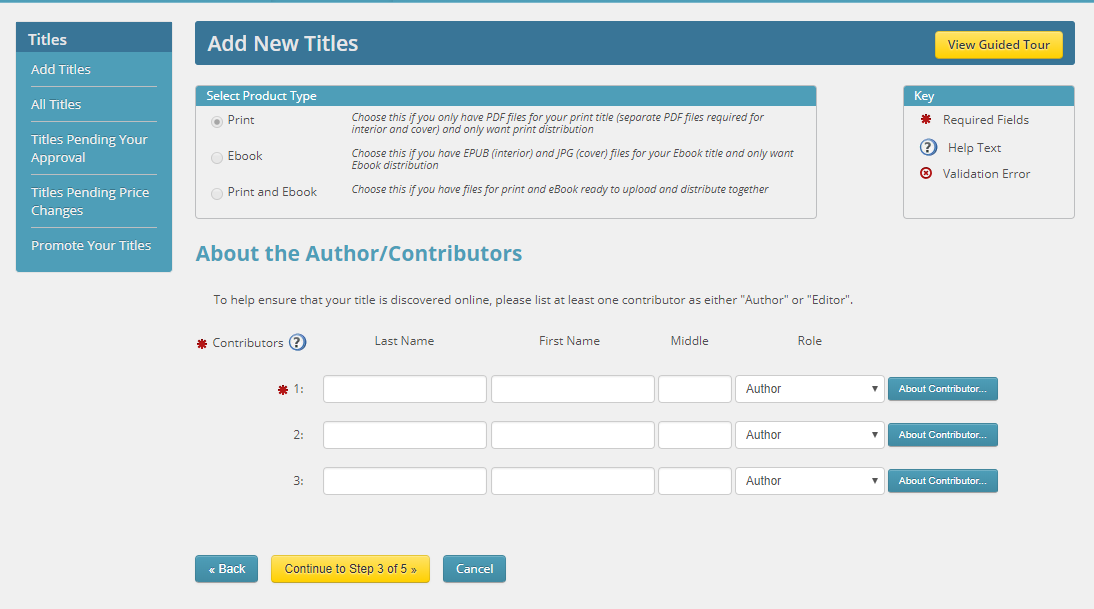 Enter your name and click to go to step 3. You'll end up here: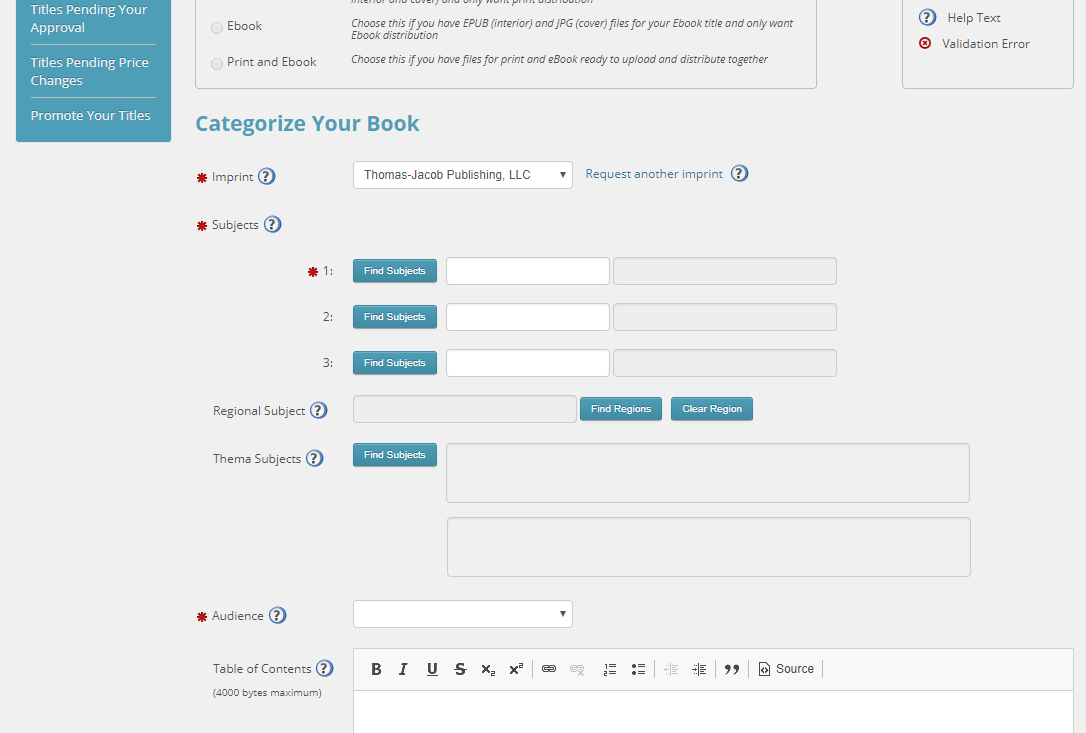 Enter your publishing name. Think of "subjects" as akin to CreateSpace categories. Enter a subject (for example, "fantasy"), and click to search for it. Choose the category that best suits your book.
Regional subject is kind of cool. If your book is set in a particular region, you can search for that region and add it. Thema subjects, as described by IngramSpark, "offer global and unique subjects to categorize your book." If you have a unique topic, search for it, and add it if you so desire.
I've never used the "Table of Contents" field. Paperback novels don't typically have a TOC, and the handful of poetry books I've published have the TOC up front and center.
When you're finished with that section, click to continue, and you'll end up here: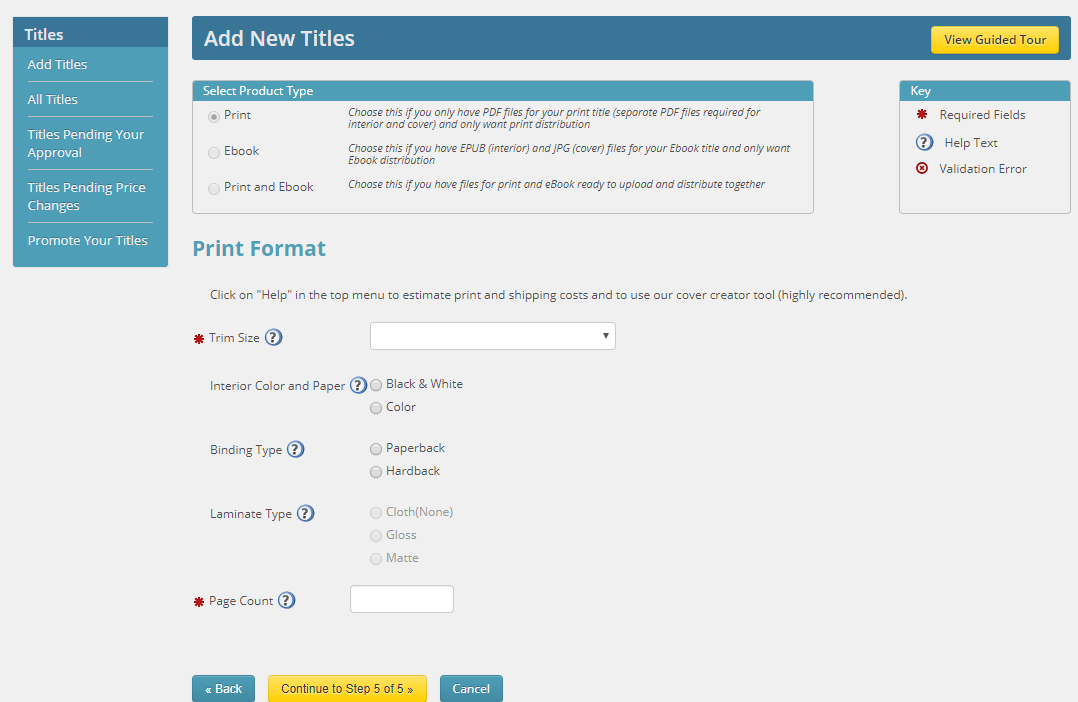 Enter your trim size, black and white vs. color, binding, finish, and page count. (Note:  IngramSpark requires an even number of pages, so if your book ends on page 99, add one to enter 100. This is because odd pages are on the right, and each of those pages has a back, right? And the back page is an even number.)
Finished? Click to continue, and you end up here: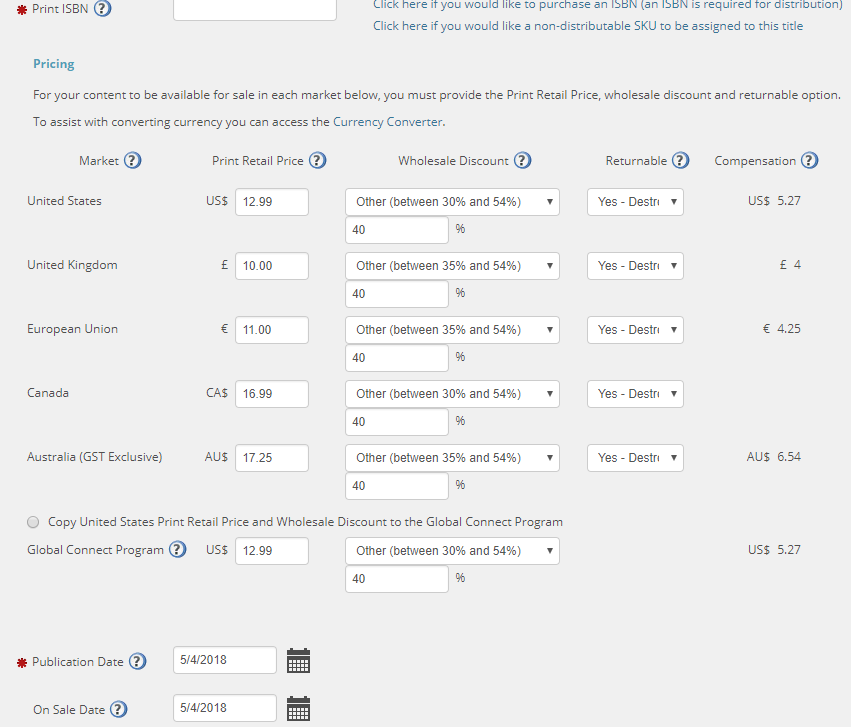 This is where you'll enter your price. There's a handy converter at the top so you can convert the amount for other countries. You'll also set your discount for bookstores, if you choose to have a discount. You'll decide whether or not to allow returns, as well, and choose whether to have books sent back or destroyed. When you're finished, click to continue and you'll end up here: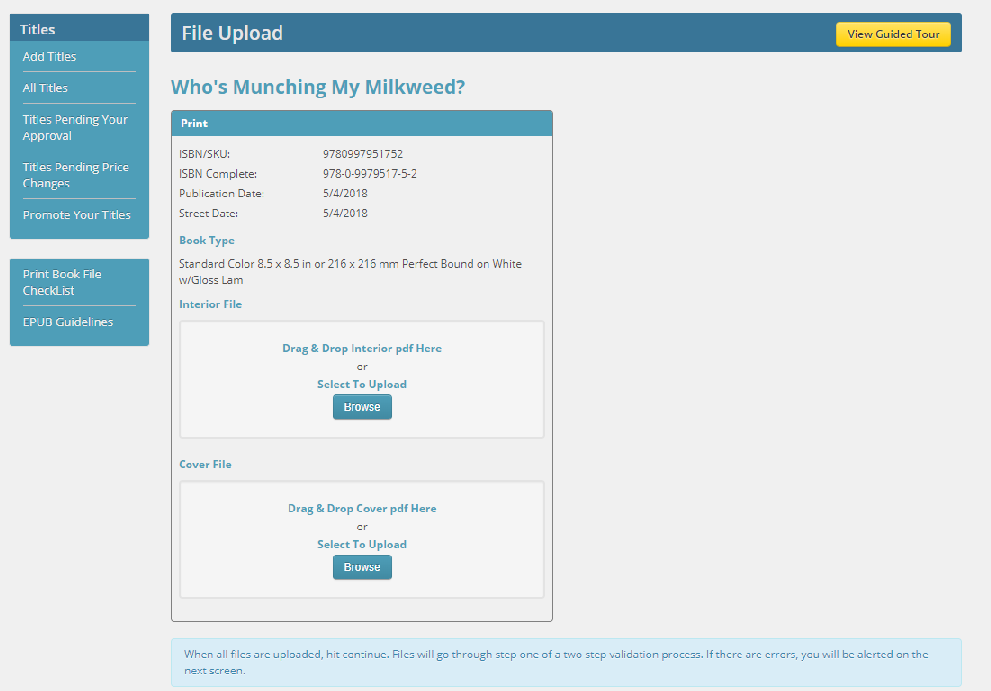 This is where you'll upload your files. The interior is first, followed by the cover. (You can download IngramSpark cover templates here. You'll need your ISBN – which you now must pay for since they don't offer it for free – in order to download the template, because they include it in the barcode. Your cover designer will need to affix the barcode to your cover once it's finalized.)
I wish I could show you what happens when your files are uploaded, but I can't get a screenshot of that at this time, because I'm not ready to upload my files.
But, it'll whirl around for a minute, and then you'll be taken to a payment page. It's $49 to upload a file to IngramSpark, but they have frequent specials during which it's free.
If there's an issue, they'll email to tell you what it is so you can correct it and try again.
See? Easy. Nothing at all to be afraid of, but if you have questions feel free to ask them in the comments and I'll do my best to help.