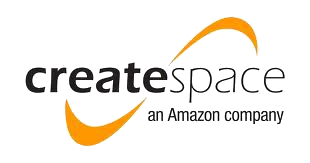 As many of us have feared since the introduction of KDP Print, it was finally announced that CreateSpace would be merged into the newer entity. The email, sent from CreateSpace early this morning, stated:
We're excited to announce that CreateSpace (CSP) and Kindle Direct Publishing (KDP) will become one service, and in the coming days, we will give CreateSpace members the ability to move their account and titles. To ensure a quality experience, we will add links to the CreateSpace member dashboard in phases so authors may see it at different times. As a reminder, Kindle Direct Publishing (KDP) now offers Expanded Distribution to sell your paperbacks to physical bookstores in the US, as well as the ability to sell your paperback books on Amazon.ca and Amazon.com.au (Amazon.mx coming soon). With these features, KDP's paperback distribution will be on par with CreateSpace's distribution. KDP also offers features that aren't available on CreateSpace. These include the ability to purchase ads to promote paperbacks on Amazon.com and locally printed author copies in Europe.
I hate to say I told you so, but…
Personally, I find this to be a loss because the customer service I have experienced through CreateSpace in Costa Rica has been amazing. The customer service I have experienced through KDP, on the other hand… Well, I'm sure I don't have to tell you about that. I hope that Amazon will take that into consideration when moving operations over.
We've written in the past about some of the issues with KDP's print division. Hopefully they've worked those out. I'm still feeling like you'll need to pry CreateSpace out of my cold, dead hands, but maybe that's just me.
The email went on to say:
As a result of these enhancements to KDP and our ongoing efforts to provide a more seamless experience for managing your paperback and digital books, CreateSpace and KDP will become one service. On KDP, your paperbacks will still be printed in the same facilities, on the same printers, and by the same people as they were on CreateSpace.
In a few weeks, we'll start automatically moving your CreateSpace books to KDP. Your books will remain available for sale throughout the move and you'll continue to earn royalties. Once we begin this process you'll be unable to edit existing titles or create new titles on CreateSpace.
If you have a release planned soon or you would like to start the move yourself, we are making updates that will allow you to move your entire catalog in just a few steps. During this transition, you can contact KDP customer support by email and access phone support in English.
There is a web page you can visit with more information on the merge between CreateSpace and KDP here which includes a list of tips, how to move your books, the differences between the two platforms, FAQs, and more.
Suddenly, it feels like a Monday, doesn't it? Now, back to your regular programming.
UPDATE (8:34 a.m. PDT): I just received another email from CreateSpace, this one informing me there is an issue with pricing on some of my books:
We are contacting you because your CreateSpace account has one of [sic] more books that will be charged a higher manufacturing fee once they are moved to KDP to align with KDP's global pricing standards. Paperback printing costs are higher on KDP than CreateSpace for Black & White titles under 110 pages printed in the EU, Black & White titles under 100 pages printed in the UK, and color titles under 30 pages printed in both the EU and UK. Based on this change, you may want to update the list prices of your books.  To make changes to the list prices of any of your books, please log-in here.
I can tell this is going to be a fun week.