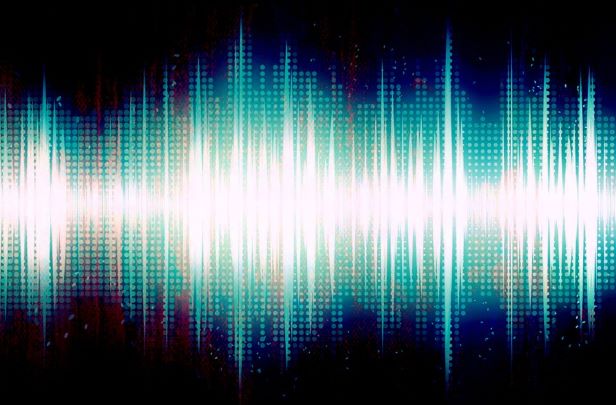 A few years ago, I detailed my first experience with using ACX to produce an audio book of my non-fiction work. While the experience was positive, I let the lure of audio books lie fallow for quite a while. I was too busy writing, apparently. But in that writing, I hit upon an idea for a paranormal mystery series, which has become quite popular, and I began to rethink the audio book format. I know the series Outlander has done very well with audio books, so I thought, why not mine?
If you're not familiar with ACX or the process, you can read about my initial foray here. I still prefer to contract with a narrator using the royalty share agreement for two reasons. One, it means no out-of-pocket expenses for me, and two, it means my  narrator is also invested in the sales of the book, and so will do his/her part to promote it.
I now have five completed audio books under my belt, with a few different narrators, and realized I had learned enough new tips and tricks about the process to share with interested writers.
The normal process is that an author will upload information about the book they want converted to audio, narrators will audition to show their interest, and the author will then choose which narrator s/he wants and make an offer. Part of that offer will include a deadline for two milestones: 1) the completion of the first 15 minutes of a sample of the narrative and 2) the completion of the entire audio book. I've found it helpful to confer with the narrator before I make my offer and find out what their schedule is like and what deadlines they are comfortable with. There have been times when a narrator has a definite interest in my book, yet at that moment may be wrapping up a prior job and needs a bit more time. I think this negotiation not only sets reasonable time frames but also lays a foundation of compromise that helps to build a respectful relationship. Having a discussion like this at the start gets the whole process off on the right foot.
And regarding that first 15 minute sample that you choose for the auditions: Choose something with your main characters' dialog in it. Sometimes I will choose a single scene, but I have chosen short bits of up to three scenes, just so I can hear the narrator's take on several characters' voices.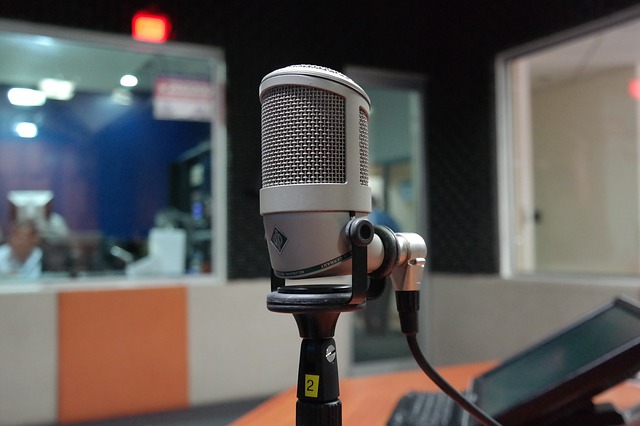 If you know that your book contains words or names that might be tricky to pronounce, it's a smart idea to get with the narrator beforehand and go over those. You can certainly send messages with phonetic spelling (i.e. fone-ET-ic), and there are plenty of websites that will let you hear pronunciations that can be helpful. Sometimes it's easier just to get on the phone and chat about it, which also gives you a chance to get to know your narrator better.
In working with different narrators, I've learned that they may approach the process differently, each one finding the way that works best for them. Some narrators will post chapters one or two at a time as they complete them, letting me review those and making corrections or suggestions before going on to the next. Other narrators might record all the chapters before posting them for review. I've found the former process more to my liking for two reasons: 1) it's easier to slip the review of a chapter or two into my schedule than to find time to review the entire five or so hours, and 2) if there are issues about pronouncing a name or location that comes up frequently in the book, it's better to catch that early on. Waiting until the entire book is complete before I'm able to hear a mispronunciation means the narrator will now have to go back and fix all instances of that word. The same goes for an interpretation of a character's voice. If I find the narrator has given a character a voice that doesn't jibe with my impression, i.e. too loud, too airy, too blunt, it's best to catch that early, as well. Early review of starting chapters can head off a lot of re-recording down the line.
Similarly, some narrators might take corrections or suggestions of a chapter and re-record those bits immediately, before going on to the next chapters. Others, I've found, might collect all my corrections and wait until the entire book is done, then go back and do all the pick-ups at one time. I've found that either way works for me, just as long as the changes are made, but it might be something to ask just so you know what the narrator's process is and you're not surprised.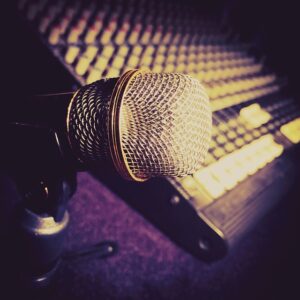 When I'm reviewing the audio files, I always keep a copy of the text in front of me and make sure every word is spoken and spoken correctly. This might sound nit-picky, but I have found instances where words are missing or substituted incorrectly. I know these are not intentional mistakes; who among us has not read a sentence when our brains see something other than what's on the paper? I always note my paper copy with the problem and the fix, and I note the time signature as well. This is the exact time during the chapter where the error occurs, like five minutes and thirty seconds in, or 5:30. This not only aids the narrator in going directly to the problem area without having to hunt for it, but I can similarly go directly there to double-check after the correction is made.
Lastly, I suggest reviewing the newly posted chapters promptly. I try to review files the same day they're posted if I can, or if not, at least the next day. Whenever I'm working on an audio book like this, I want it done as quickly as possible, and I don't want to hold up my narrator's process if it can be avoided. As with all of the above, communication is key, so having a solid back-and-forth between author and narrator makes the entire process go quickly and smoothly.
Once the narration is complete and all the corrections are made, you will approve the entire book and ACX will then go through the process of checking the quality and stitching it all together. I've found this generally takes two to three weeks. You'll get an email when your book is done and posted for sale on Audible, Amazon, and iTunes. The nice thing, too, is that ACX will offer you 25 free promo codes that you can give away so fans can download the audio book for free (and hopefully review!). They offer either US codes or UK codes, and I always opt for both, as I have quite a following in the UK. The codes are great for giveaways, contests, and gifts to readers who are willing to review.
Finally, check out a site called Soundcloud. Here you can open a free account and set up a profile page where you can feature samples of all your audio books. It's a great way to let people get a taste of what audio books are all about, especially yours!