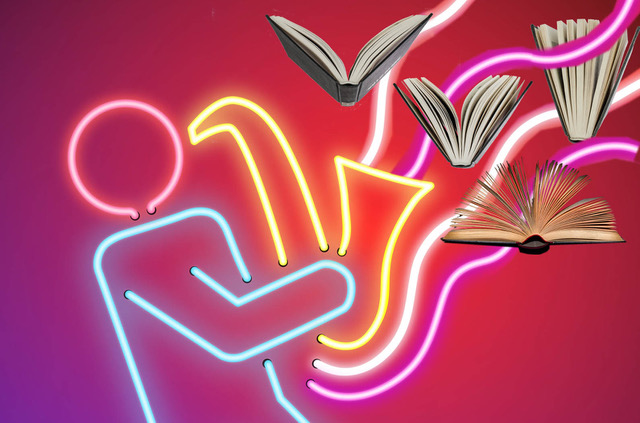 You have to try a new genre in order to find out what genre writing is all about. I did that recently, and here are some thoughts that resulted.
My Story
I have been a Sci-Fi fan since I was about 10 years old. I cut my teeth on Andre Norton, Robert Heinlein, and Isaac Asimov, so the genre runs deep in my subconscious. But I have never written a Science Fiction novel.
So in the depths of the winter of 2018, when we had no snow and no sun and I was heavily submerged in Seasonal Affective Disorder, I decided to make a change. I would write some Sci-Fi. Nothing fancy. Just a fun Space Opera, with spaceships and artificial intelligence and…well, I decided to keep it simple and have no aliens. I was just starting out, after all.
A Warning from Another Art Form
But I did not sit down and start writing, because writing in a genre is easier described by talking about jazz. Now, to be fair, I must admit to a jaundiced slant on jazz. While working as a theatre technician, I have mixed sound for countless performances of all genres of music, but the travelling jazz bands stand out. You see, what normally happens is three or four professional jazz musicians get together, give themselves a name and go on tour in the hinterland, playing small nightclubs and community halls. They don't practise a whole lot before they set out, because they're top professionals, and they know the riffs. Jazz is all about improvising, right?
And that's the problem. They know all the riffs, and improvisation is a process of putting a bunch of riffs together. Yes, it's different every time, but when you've been through ten or twenty of these performances, you realize that the form of every song is always the same, right down to the huge crescendo at the end with everyone holding the same major eleventh chord forever. And then they quit, but the drummer can't resist one more bash, right at the end. They run this twenty times, do "Georgia on My Mind," and a Billie Holiday tune and think they've created a jazz show.
If the performers are on, it can be wonderful. If the band just got off a long bus trip and missed dinner, it can be deadly boring. Bands who have been together a long time, who are only improvising in a few places and are playing more tightly arranged charts the rest of the time hit the high points much more often. That's the difference between good jazz bands and hacks.
Back to the Story
But I'm not talking about jazz, here. That's just the example. When you're creating art in any specific genre, a series of hot licks doesn't make it a work of art; that makes a potboiler. To do better, you need all the artistic skill that ten or thirty years of experience provide. Or creative genius, of course, but let's not rest on that laurel.
So I did not sit down and start to write my Sci-Fi epic. No, I thought it over. I thought about what kinds of characters would be in a good space opera. The bright young captain (preferably female), the jealous stickler-for-the-rules First Officer. The somehow-augmented pet. The precocious brat. The awkward artificial intelligence. The spaceship with a personality. You know them all.
But I did not start to write. I had just finished an article for Indies Unlimited called, "Where's the Theme in Your Book?" So I jotted down some themes that meant a lot to me. But I did not start to write. I just daydreamed for a month.
And then one cold winter morning at 4 a.m., I woke up with an idea fully formed. I kid you not. The whole basic premise and conflict was right there. Trying desperately not to wake up, I mused, half-dreaming, on the possibilities for a couple of hours. Pieces began to fit together. Ideas started to sprout.
But I have woken up to ideas before. Usually in the light of day they turn out to be crap. So I did not start writing. I went back to sleep.
And when I awoke to the light of a late winter's dawn, it was all still there. It still worked.
Then I Started Writing
I wrote 25,000 words in six days. Once I had the basic framework, all the chops I'd been learning for the last 60 years fit in like pieces of a jigsaw puzzle. And somewhere around the fifth day, I wrote a scene that had the theme in it. I didn't start out to say anything important, but the moment I wrote it, I knew it was the theme. It wasn't on my list. Until then, I had no idea.
Now, lest you think this is all happily-ever-after, at 35,000 words I got stuck. I had written out all the story arcs my dream had given me, and I still didn't have even a novella.
So I Stopped Writing
Back to you, subconscious. I picked away at it. I wrote whatever came to mind. I wrote stuff I know I'm going to throw away. I even got creative and slipped in a couple of riffs of my own. But I just let it come. And while I was musing, I reminded myself of everything I've learned about story structure and plot development. I got sidelined into some tutorials on Sketchup and designed the cover. Then I threw it all out and used stock photos.
When I wrote IU's article about Fat Outlining, I began to apply it to my new story. If you ever read that story, you'll see the bones of the outline sticking through in a rather obvious way because of a cute device I devised, but only people who have read both the story and the article will notice. I hope.
It's been five weeks now, and I'm at 45,000 words. Every time I get stuck or I can't decide whether an idea fits, I say, "Does it help the theme?" If it doesn't, it's history. And then I write some more. I took to heart R J Crayton's article about making mistakes, and went and talked to a cover artist.
Now I'm in the revise and re-edit stage, starting to look around for beta readers (anyone interested, let me know).
I wonder how it will turn out.