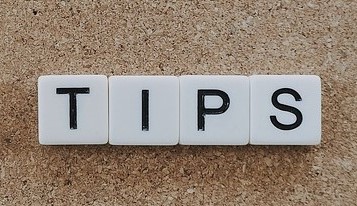 At BookDoggy, we often receive submissions from authors that are missing important items which could totally help them connect with more readers. We've put together a rant, I mean a list of things that drive us crazy, I mean things that will help you. Anyway, here it is.
1.       Do you write books in a series? Do your readers know that your book is part of a series? They want to know. They need to know. And, they need to have an easy way to access the other books. When you upload your book when publishing on Amazon you'll be asked whether your book is part of a series and then prompted for the volume number. When you fill in this information your book's product page will show an image of the other connected books. And, when readers click on that image they'll be taken to your very own series product page. This is huge, and many authors are missing out on this. When we promote any book from a series we love linking to the series product page because if our readers are interested in your book they usually want to see all of the connected books. Claim your series page! Check out the article explaining how to claim your series page here.
2.       FREE STILL WORKS. It has to be working. We deal with several small publishers and advertising agencies. They order in bulk, and have scheduled either all the way through 2019 or on a month-by-month basis. They promote free books. Lots of free books. And, they continue to do it each month. One particular client analyzes all the traffic and numbers in minute detail. And, they keep sending us free books. The majority of these books are the first of a series (revisit point number 1). If you haven't tried free in a while, why not give it a shot?
3.       What happens when a reader clicks on your author name? Do they go to a random page with your books, or do they go to your author page with your books listed in a beautiful sequence below your name? Author Central is free and by utilizing it you're given your own mini-website. This contains your photo, bio, and details of – you guessed it – your other work. There are multi-published authors out there who have not created a profile on Author Central. It's free, and if you haven't done this you need to do it. Learn how here.
4.       Have a plan. Don't promote just to promote. Decide what your goal is. Do you want to move your book up the rankings and sell some books at 99 cents? Or, do you want to move up the free rankings to expose your book to readers and try for a push-off when you go back to paid? Or, do you want to give away a book using Bookfunnel to gain email subscribers? These three unique promotions all have different purposes. Don't mix them up. Decide which of these goals you're trying to accomplish and do it one at a time. Don't post vendor links to Amazon, Kobo, Apple, and B&N as well as free links to Bookfunnel and Prolific Works. You dilute the effectiveness of your promotion by doing this. Decide what your plan is and go for it.
5.       Be careful with dull colors on your book cover. We're seeing a lot of this lately. The colors being used aren't effective in thumbnails. The reader's eyes glaze right over the cover because the finish is faded and dull. Even for gothic or dark fantasy genres, your cover still needs to have some snap.
6.       Copy-edit your title and synopsis. We've had books that were published months and sometimes even years ago that have spelling or punctuation errors in the sub-title or synopsis. The irony is that when we check further into the book, it is often quite good, professionally edited, and readable. I'm not sure why the blurbs and titles aren't being checked by an editor. I'm not going to tell you the benefits of using an editor, or tell you that it should be mandatory, because we all know that already, but if you're using an editor for your content, you should be using them for your product page, too.
7.       Make sure your cover screams your genre. Too often authors fall in love with their covers and they're right, it's a very good cover, but it's not indicative of the genre within the pages. Get input from readers and other authors, especially authors who write in the same genre as you do. We need to make it easy for the reader to identify that a thriller looks like a thriller and a romance looks like a romance.
8.       There's value in your back catalog. We monitor the top-ranked free and discounted books on Amazon's charts every day, and we've made a discovery. Quite often, the top-ranked free book was released three-to-five years ago. It has lots of reviews, presumably from when it had its first strong run, and now it's sitting in the top position again. Check it out for yourself. Look at the rankings for a few days and check the publication date. There are lots of books that are being promoted again, and all those thousands and thousands of new Kindle owners are downloading these books for the first time. As mentioned above, this can be especially beneficial if it's the first book of a series.
9.       Your synopsis or blurb should be written in third person, present tense. Don't make it easy for the reader to click away from your page. We need to make the presentation process as simple and user-friendly as we can. This is so important. Work on your blurb. Make it readable and enticing.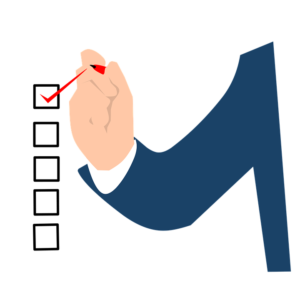 In spite of the above suggestions, the good news is that overall, authors are getting better. Our content is better, our presentations are better, and our marketing efforts are more focused than they were two, three, or five years ago. We're ahead of the curve, and if we do things right, the proverbial tail (Amazon), will not wag the dog. The above points are made as an effort to help us improve and keep improving. We hope you accept these suggestions in the helpful spirit that they were intended.