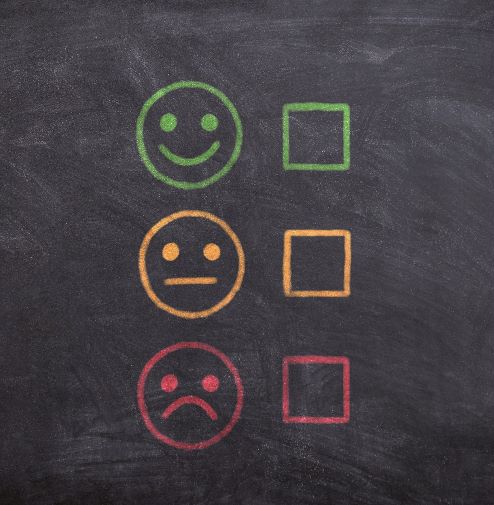 There comes a time in every writer's life when they must get feedback on the work that they have poured their soul into. And while writers often ask for feedback on the tome they've labored over, what they're really seeking is accolades, not genuine critiques.
However, accolades don't make a manuscript, or its writer, better. What helps all writers — whether they're J.K. Rowling or you — is genuine, constructive feedback. Yet, when that feedback comes, it can often feel like a rebuke of our talents, our tale, and even us in general. And while many of us know it shouldn't feel like this, sometimes it does. So, how do you get yourself ready to take genuine feedback and do something with it? Easy peasy (in theory, at least). I'm going to offer you three quick tips.
Separate Yourself from the Work. While you created the work, it's just that. It's a piece of work. You'd like it to convey the story you intended, but if it didn't, that's okay. And more importantly, that's key for you to know. If everyone hates your main character (MC) and they're supposed to love them, you need to know that. That's the only way you'll be able to fix the manuscript so people love the MC as much as you do. The first step to fixing a problem is knowing there is one, and that's where genuine feedback comes in.
Keep an Open Mind. When writing, you can get caught up in the story and really immerse yourself in it. You know and understand everyone's motivation, and when others tell you something isn't perceived as you intended, it's time to listen with an open mind. Free yourself of that bias you have toward your own point of view. Whoever has read your book has taken the time to do so, so let them express their interpretation of it. And consider that their interpretation may be how others read it, as opposed to yours. That can help you figure out if there is something you want to change to make your book read more in the way you intended it to come across than ways it does.
Ask for Specifics. Whether the feedback is good or bad, ask for specifics. Feedback like it was great, or it was okay, is not particularly helpful when figuring out what you did right, and where you went astray. In general, sending your work out with some specific questions can help you get better feedback. For example, ask people which parts of the work most excited them, and conversely, the areas where they were bored. If someone says a particular character was their favorite, ask them why. If they're not articulating anything you find helpful, ask them which specific scene that character was in that they enjoyed most. If they hated a character (particularly one they weren't supposed to hate), ask them why. Ask for specific examples, if they can offer them up.
We all want our masterpieces to be just that: dazzling works in our field. But, in order to dazzle, we have to realize that rarely happens immediately. The critique is about helping us get to dazzling. To take a cliché and use it our advantage, think of your manuscript as a diamond in the rough. If you want people to see it, you've got to grind off the grime, cut it, and polish it to perfection. Accepting feedback as an aide to help your process — rather than an insult of your writing skills — is the best way to do that. Now, have it!