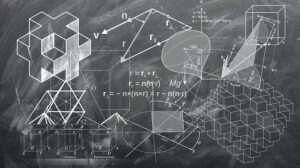 Indie authors are an amazing bunch. We're here to help each other and cheer each other on. And if you're lucky, another author will tell you when you've gone seriously astray.
Recently I participated in a free five-day online workshop presented by Bryan Cohen to learn how to do Amazon ads. I had yet to dip my toe into those waters, so I thought it was worth checking out. And it was, if only because I learned a painful truth by doing it.
I decided to use Rivers Run, the first book in my newest series, as my test case. For practice, the ad copy we were using was the simplest possible – just the book cover and its blurb.
Unlike Facebook, Amazon doesn't charge you for showing your ad to prospective buyers. You're only charged when you get a click-through to your book's Amazon page. While a lot of other people in the workshop's Facebook group talked excitedly about the clicks their books were getting, I received zero clicks. Amazon had shown my ad to hundreds of people who were buying books in my genre, but nobody who saw it had bothered to click on it.
I posted in the group about my lack of success, and a friend told me my problem as he saw it: My cover was terrible. Oh, it's pretty enough. But I'd been marketing the book as urban fantasy, and the cover screamed women's fiction. The image was all wrong. The font was all wrong. Even the title was all wrong. There was nothing there to entice a reader of urban fantasy to click through and buy my book.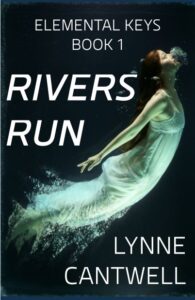 I couldn't be mad at him – he was right. And I knew that books two and three, which I'd already published, had the same problems. I was working on book four at the time, and I realized it was going to sink just like the others if I didn't do something.
So I set about figuring out how to fix it. Thankfully, my friend suggested a fix. I'm passing it along to you, in case you're wondering whether your own book cover is up to snuff.
1. Go to Google and search for "Amazon Top 100" in your book's genre. That will bring up the current list of bestsellers in the genre you're aiming for.
2. Study the cover images of those books. What elements do they have in common? Is there a particular color palette that's popular right now? Bestsellers in urban fantasy, I learned, are using saturated colors – hot pink, deep purple, deep blue. (The background of my cover was black. Not very exciting.) What about the cover content? Are there people? Are they looking straight at you? How are they dressed? What expression are they wearing?
This exercise was helpful in more ways than one. The cliché urban fantasy cover is the naked male torso. The headless guy always has a six-pack and often sports a tattoo or six. I hate those covers, and anyway my series doesn't have any characters with six-pack abs – my main male character is half-gnome and wears a green knit cap. This is when it began to dawn on me that maybe my series wasn't urban fantasy. Maybe it was contemporary fantasy. Or maybe humorous fantasy? I re-ran my Google search and hit pay dirt. The top 100 paid in humorous fantasy included Good Omens and some of Jim Butcher's Dresden Files books – much closer to my series. And the covers of the top 100 free books had nary a naked torso.
3. While you're looking at the images on the bestselling covers, look at the fonts. The font on my cover was very plain. The bestsellers, um, weren't. When I went searching at Font Squirrel for a replacement, I realized a whole bunch of those bestselling covers were using Cinzel. Guess which font is going to be on my updated covers?
4. Finally, the title. See if there are certain words or concepts that keep turning up. For fantasy of any type, for example, the title ought to have a touch of magic to it. Even better if you can work the word "magic" into your title. And there's nothing magical about Rivers Run. So River Magic it is.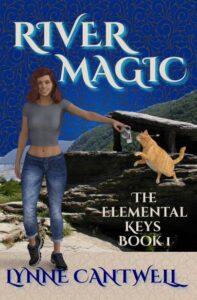 Here's hoping the new cover draws some sales.
[Don't forget to check out our Book Cover Resource page that has links to free fonts, royalty-free images, and more. And our Book Cover Comparison page shows the difference that genre-specific fonts and images make on your covers.]