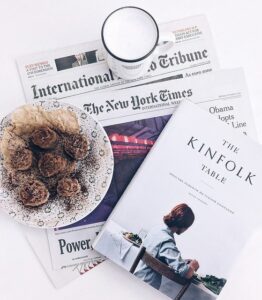 Guest Post
By Chris Armitage
So you wrote a book, now what? We all know social media is a powerful tool for introducing your work to new people and eventually helping them become fans who will buy more of your work in the future. While many authors do spend money on this sort of thing, you can actually do this with a budget of zero dollars and zero cents. The incredible democratization that social media offers means that quality work has more of a chance than ever to shine. Once upon a time, a writer needed a deal with a publisher or a gig with a well known media source; those days are gone.
Instagram is a fantastic medium for writers to show fans different facets of their work as well as build a following for the writer themselves as an evolving brand. Whether it's posting quotes from your work or sharing a video of you playing with your dog, Instagram can make sure that, from first impression to your latest article, you are connecting with people and are on their radar! Many folks in marketing will tell you that people don't usually purchase a product until they have seen an advertisement for it seven times; this means that there is incredible value in a platform such as Instagram which allows you to visually connect with thousands of folks as often as you can post.
Now more than ever, your willingness to build momentum and interact with a potential audience is crucial. While publishers and media outlets have large and well trained teams to connect them with their audience, here is how you can get it done with some grit and little to no budget.
Your posts need to be visually appealing, and this can work for or against you. For example, if you're straining yourself to produce more content and just slap stuff up there, this can negatively impact the overall quality of what you produce, and that actively turns the Instagram algorithm against you. Don't anger the Algorithm Gods by sharing anything other than high quality content.You can gain the edge on other accounts all vying for the attention and engagements of a limited audience with limited attention span. A black and white photo with your book on the coffee table next to a cup of coffee or a beer can be surprisingly likeable. If you can hire a professional to take photos of highlighted excerpts and your work on a bookshelf, those can be incredibly valuable.
As a side note, a video taken with your cell phone of you having fun with the family, at a book signing, or in an interesting location, can still be high quality content. It is likely just better suited for your Instagram Story, instead of as an entire post that stays on your page indefinitely.
You don't have to post multiple times a day, or even more than a few times a week. Yes, this would get your content in front of more people, but for those authors who don't want to be consumed by the social media work, just make sure you have a minimum of nine high quality pictures on your page as quickly as possible and then post when you feel up to it. This advice is about the long game; most people will not realistically be able to post three times a day when they may have a day job or be writing their next book!
Post pictures of excerpts, reviews, and summaries of your work. This is how people get to steadily, and even subconsciously, form their opinions of their work. Even if it is from your damn grandmother, post that positive review!  Pictures of pets always do well – just make sure they are in focus and look great.
Use an app such as Canva or InShot to pick a nice background and font for your post if you're making a graphic quote style image. Hiring a professional to create regular graphic designs is fantastic, and if you have the resources then go for it. Fiverr is a fantastic resource for graphic designers and other freelancers. Indies Unlimited has a resource page just for free graphic resources for authors that will help you.
Like and comment on the work of readers AND other authors. Show them you enjoy their work and be authentic. Even if you are just posting emojis as comments, people will put a proportional amount of effort to respond or pay attention to you. It's important to remember: don't  be discouraged if your favorite authors or reviewers aren't responding immediately.
This is cumulative, stay patient. Commit to daily and purposeful activity where you target potential publishers, reviewers, collaborators, and readers. When you interact with folks online, you are networking and building rapports. Get on their radar and stay there. As I mentioned earlier, many marketing experts say that people need to see an advertisement seven times (Marketing rule of seven – there's a great article on Effective Frequency here) before they decide to make a purchase, so stay consistent.
Hashtags: Use them if you want. Research has found that the most successful accounts use an average of three, although you are allowed to use up to 30. But until your account has grown to have higher engagement (over 50-100 likes per post), they won't be particularly effective, and too many can make a post appear cluttered.
Bonus tip: all of these tips work for most social media platforms (hashtag use varies, however). You can put these to good use on Facebook, LinkedIn, or other platforms of your choice.
You have accomplished something incredible, congratulations! Writing a book is an impressive feat, and now the work of selling it is just starting. Spending years diligently building an audience and reputation is the behind the scenes kind of work that creates the illusion of "overnight sensations." A final piece of advice, as my mother likes to say: "Watched water doesn't boil." If your emotions are driven too much by daily statistics, then managing your social media will start to feel draining instead of invigorating. Good luck!
---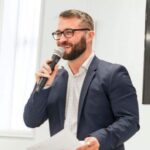 Chris Armitage is an Air Force Security Forces Veteran and Stand Up Comedian currently holding 53 Facebook Blueprint Certifications with 6 years of hands-on experience managing social media accounts for political candidates, performers, artists, and more. Chris has managed accounts with up to 3 million impressions a month with retweets/likes/follows by celebrity accounts with millions of followers. Feel free to contact him via DM (direct messaging) on Instagram @MushroomHunterChris.