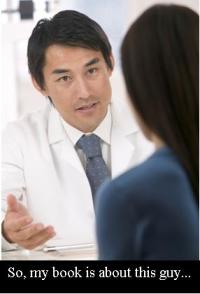 The number one problem we run into during the vetting process here at Indies Unlimited is a book's description, also sometimes known as the book sales pitch or the book blurb. Too long, too short, too detailed, too vague, too too too, blah blah blah. What it comes down to is: many authors cannot write a book description on their own.
There's nothing wrong with this. In most instances, it takes an outsider to point out what's missing from (or not needed in) a book description. After all, an author has been married to the book for years. An author is most likely going to overlook points that a potential reader needs to know. It's like explaining how to use a computer program that you know like the back of your hand. You'll always skip over the basics or the foundation and get right to the good stuff. Meanwhile, your pupil is sitting there with a stupid look on his/her face, completely confused.
The basics for writing a good book description don't change. Who, what, when, where, why, and how, and why do I want to read/buy this book? We've had plenty of articles about this already. We have an article that specifically explains how to write a book description. We've had a post on the most common book description issues. The Evil Mastermind even felt the need to break down book description epic failures into categories.
I've put together a list of the questions I most commonly ask after reading a book description that has confused me to the point of needing Dramamine. Reading these questions won't replace the lessons in the articles linked to above. But hopefully, they will help prevent you from achieving the Epic Fail categories. Continue reading "Book Description Basics"