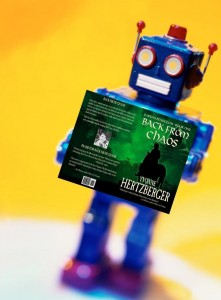 As writers and authors one of our main goals is to attract readers, preferably ones who will actually buy our books and not expect to get them for nothing. To that end we try to figure out how to reach those readers and, once we do that, entice them to buy.
One of the most common questions asked among writers is, "How do we find our audience?" The advice on how to network, and which media sites will help us best, keeps shifting as new ones emerge and existing ones change for the better – or not. It's almost impossible to keep up with all the information, let alone make the best choices that will work for our particular offerings. Opinions about what works and what doesn't are almost as plentiful as authors.
One of the more complex strategies involves SEO (Search Engine Optimization). It is a technique which helps search engines (computers) find and rank your site higher than the millions of other sites competing with yours for attention. In theory SEO helps direct traffic from search engines to you. It does this by having little bots crawl through every word ever posted on any public site. It then finds matches to what human fingers type into their keyboards when they are looking for something they want. The better job you do of getting those words into what you post, the more likely it is that someone wanting what you have to offer will find your product. At least that is how I understand it, in lay terms so to speak. In order for this to succeed we must embed words (called keywords) into whatever we write online so that they draw prospective buyers to where they can buy our books.
I am no expert on SEO (Oh, you figured that out already?). But I'm going to go out on a limb here and say that the vast majority of writers and authors aren't either.
So the question that arises for us is whether SEO can help drive traffic, or more specifically buyers, to our books and, once there, will what they see there entice them to buy?
It has come to my attention, and that of several other writers I know, that many authors are attempting to use SEO in their back cover blurbs, synopses and book descriptions. The problem is that SEO is dependent on algorithms to search for those keywords. Those change regularly, making it impossible to know what works. The general consensus seems to be that, even if you could stay on top of the changes, SEO works minimally for non-fiction and is mostly useless for fiction. We write books. We do not manufacture physical items like rivets or socks or blenders or … well you get the point.
But here's the real kicker. The description needs to entice a reader, not a computer. Humans don't read the way computers do, not yet, anyway.
Why is that important? Because books are read by humans, and humans look for a connection that a computer cannot predict. Even if you succeed in making a link to a seeker via the keywords in your blurb, if it is not written in a way that reflects your writing style, your story or your genre, if your blurb looks mechanical and contrived, it will send that prospective reader right back where they started. You have lost the sale.
Now I am not going to say that you must ignore SEO entirely when writing your blurb, etc., but if you try too hard to include as many keywords as you can, you run the risk of losing the appeal of your book. The bottom line is that you must connect with your reader. Your description must give the reader a glimpse of what they can expect. If you force too many keywords into your blurb you risk making it stilted and losing that next five star review. So make your blurb match the book, not those fickle bots.