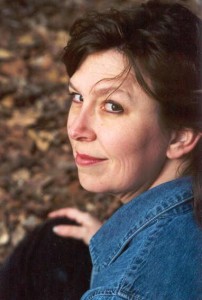 Honestly? I'm not in the mood to write this post. Or any post. I'm feeling quite curmudgeonly at the moment. Maybe it's the heat. Maybe it's because I am, in fact, a curmudgeon. So, I'm not going to write it. I'm going to re-run my post on Common Synopsis Issues. Why? Because recently I've seen some things which confuse me.
On a daily basis I review dozens of author queries. Some of them bombard me with information, which comes understandably with eagerness. (Note: please don't make me work too hard to find what it is I need so we can feature your book.) But what I find perplexing is the authors whose book descriptions on retail sites are confusing, lacking, or non-existent. Sometimes authors put information about themselves where their book description should be. Sometimes there's a list of questions in place of a description. I believe the author is trying to tantalize the potential customer with those questions. I'm not so sure it works. I know it doesn't work on me.
In a future post, I'll be writing about what makes a good book description. Until then, I would like you to consider two things: #1 – the list below and #2 – Author Lynne Cantwell's excellent post about news stories. News stories? Yes, news stories. Because the logic behind a good news article is the same as the foundation for a good book description: who, what, when, where, how and why.
Until next time…
When soliciting agents or publishers (or writing your book description for retail sites), the synopsis is one of your most important tools. It's a direct reflection of you, your writing skills, and therefore, your manuscript. Yes, synopses are not easy to write – "if I could have written it in one page, I wouldn't have written 300…" Just the same, if someone doesn't want to read 300 – you have but one page in which to inspire them. Sure, I understand, but think of your synopsis as your book's resume. If the resume stinks, your book won't get the job.
Here are some of the most common Dos and Don'ts I've noticed when it comes to synopses, not in any particular order:
#1 – Being mysterious or cryptic does not draw in the reader, it makes them work harder to try and figure out what's going on. Never make extra work for an agent or publisher!
#2 – Just because it's a synopsis doesn't mean the rules of formatting go out the window. If it's a paragraph, indent.
#3 – Agents and publishers and readers want to know "who, what, when, where and why." If your synopsis doesn't get that across, you have a problem, especially if you're taking readers to another planet, dimension, or era.
#4 – If it doesn't impact the story, leave it out. Don't be wordy and don't clutter the synopsis with unnecessary details.
#5 – Don't confuse the reader. I've noticed many synopses go in circles, completely disorganized and constantly introducing new characters and details that should have been used to lay things out earlier. See #4.
#6 – Sometimes there's not enough information. "Joey is under a heinous curse." Really? What makes it heinous? What is it? Who did it to Joey…and why? Here's another – "this comic suspense novel" – yet nowhere in the synopsis does it sound remotely humorous. What makes it funny?
#7 – Important characters should be introduced early on. See #3 and #5.
#8 – The "Lost in Space" rule: if you're writing Sci-Fi, Fantasy or Paranormal, and you make something up, let's call it Pishkinata, and you constantly mention it in the synopsis – then explain what it is. If it turns out that Pishkinata is a planet filled with cute fluffy white dogs and the main character lives there – well then, we want to know that.
#9 – Ask yourself – does your synopsis make someone want to read the book? Give the synopsis to someone who has NOT read the book and ask them to honestly tell you what the book is about and if they'd be interested in reading it after seeing the synopsis. If they say yes, then ask why. You might be surprised by the answer.
#10 – Ask yourself – does your synopsis accurately reflect your story? Give the synopsis to someone who has read the manuscript and ask them to honestly tell if they think it follows the storyline.
#11 – Tenses: I've noticed a lot of people tend to shift back and forth between past and present tense on their synopses. I understand it can be confusing, writing your manuscript in past tense and your synopsis in present tense – but you need to be consistent.
Remember, whoever is reading your synopsis wants to know who the main characters are, what their motivation is, and what the major points of conflict are. If you have an outline for your project, take the key, pivotal points and use those in your synopsis.
Many agents and publishers will have guidelines on their web sites detailing how they want the synopsis – how many pages, etc. Make sure you do as they ask. If you don't, you're basically illustrating that you can't follow instructions and that you're going to be difficult to deal with. See Item #1. And good luck!
*     *     *     *     *
K.S. Brooks is an award-winning novelist and photographer, author of nine books, and Co-Administrator of Indies Unlimited. For more information, please see the IU Bio page and her web site: http://www.ksbrooks.com/ 
A version of this article originally appeared on K. S. Brooks' Write, Write, Write blog on July 27, 2011.