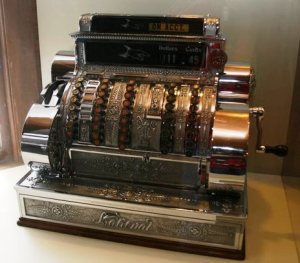 Advertisement
Here at IULabs, we take pride in creating products designed to help indie authors. It's all about making life easier and taking your money. And the Genre Analyzing Generator (or GAG) is yet another in a long line of inventions to assist authors in finding their niche and making money!
The great thing about the GAG is how easy it is to use – and how accurate it is! We know it can sometimes be a chore to decide under what genre to classify your magnum opus. Don't sweat it! Just feed your manuscript into the GAG and it will search for phrases, keywords, and dialogue in order to find just the right genre for your book.
Here are two perfect examples for you:
We fed Twilight into the GAG and got:
Juvenile Fantasy
Urban Fantasy
New Age
Kissing Fiction
And for 50 Shades, we got:
Cult Literature
Romance
Autobiography
Parody
As you can see, the GAG was right on the money, both times! So don't spend anymore time fretting over the best genre categorizations for your novel. Order your GAG today, and get a move on!
Use the GAG as directed. Other uses are not sanctioned by IULabs. Do not insert anything other than manuscripts into the GAG. Not meant to be used while driving or sleeping. Bodily injury, coma, or death may come as a result of improper use. Should a manuscript become lodged within the GAG for more than 4 hours, do not attempt to probe the GAG. Instead, dial the technical support number in your user's manual. User's manual sold separately.