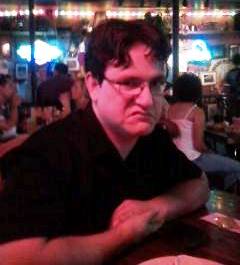 Guest Post
by Nicholas Forristal
So, you wish to know my kung fu? No? Oh, you want to know what I'm doing with twitter these days. Fine, I guess we can discuss that.
What I'm doing takes a combination of a twitter account (preferably two accounts), a website with a solid front page, Hootsuite, and a little time. It doesn't have to be Hootsuite, but it's free and works really well, so that's what I use.
If you haven't heard of Hootsuite, it's, among other things, a website to automate tweets. (Indies Unlimited has an article about Hootsuite that might help explain.) I have a text file full of different quotes from reviews, goofy statements and book related topics to use as tweets at any given time. With Hootsuite, using the "Past Scheduled" section under "Publisher", it takes me all of ten minutes to set up a week's worth of posts. That's one post per hour from 4am to 8 or 9pm. Why 4am? The UK is five or so hours ahead of us and I do fairly well overseas. My latest book, released yesterday (at this writing), is #7 in Asian Myths and Legends and 66,813 overall. Not "OMG I CAN STOP WORKING" good, but it's selling. Continue reading "Author Tips: Smart Marketing with Twitter"