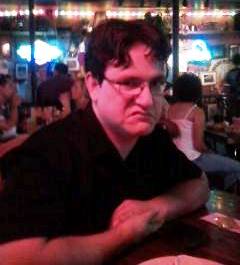 Guest Post
by Nicholas Forristal
So, you wish to know my kung fu? No? Oh, you want to know what I'm doing with twitter these days. Fine, I guess we can discuss that.
What I'm doing takes a combination of a twitter account (preferably two accounts), a website with a solid front page, Hootsuite, and a little time. It doesn't have to be Hootsuite, but it's free and works really well, so that's what I use.
If you haven't heard of Hootsuite, it's, among other things, a website to automate tweets. (Indies Unlimited has an article about Hootsuite that might help explain.) I have a text file full of different quotes from reviews, goofy statements and book related topics to use as tweets at any given time. With Hootsuite, using the "Past Scheduled" section under "Publisher", it takes me all of ten minutes to set up a week's worth of posts. That's one post per hour from 4am to 8 or 9pm. Why 4am? The UK is five or so hours ahead of us and I do fairly well overseas. My latest book, released yesterday (at this writing), is #7 in Asian Myths and Legends and 66,813 overall. Not "OMG I CAN STOP WORKING" good, but it's selling.
There's no magical trick to these tweets. I generally think of how quotes are handled in advertising books, movies, etc and I emulate that. For example:
"twists and turns that you don't expect" – Chronicles of M http://t.co/qwXUs7tFFg #kobo #amazon #Itunes
You'll notice my link is shortened. It's not necessary. (If you do want to shorten yours, IU has a tutorial on that here.) The key is hashtags. Hashtags make tweets searchable. If you pop on Twitter, search "#fiction" and you'll get a whole string of tweets with that in it. It allows anyone, even those with 0 followers, to reach a much larger audience: an audience that is specifically interested in your topic.
How do I know what hashtags to use? I pick those that are related to my genre, or target audience. #amazon, #amazonuk, #itunes, #fantasy, #fiction, are all decent ones. I suggest searching hashtags on Twitter yourself and see what you come up with. If you see a lot of people using that hashtag, that's what you want. The more that are using it, the more it gets searched.
The one constant in my tweets is the use of my website. I don't send people to my Amazon author page for two reasons: it's not easy to track, and I don't peddle my wares on Amazon only. Plus, I don't believe bookshow.me works with an author page. I'll explain that in a bit.
Sending people to my website also allows me to track how many times my ads are clicked by how many visits my site gets. By increasing my website's traffic, I'm increasing my visibility throughout the Net, it turns my website into a single stop for everyone (making my life easier), and increasing my traffic rank. Per Alexa, my site is sitting at 997,993 worldwide and 203,076 in the US. (Want to know more about Alexa? Check out Carolyn Steele's article.) It's not amazingly high, but it continues to climb. At present, I see between 150-400 visitors a day on my website. It all depends on if I wrote a blog post that day, or at least retweeted one. If I forget to set up tweets and do nothing at all, I don't usually see more than 50 visitors. For ten minutes of my time, this seems worthwhile.
Earlier I mentioned having two Twitter accounts. I do this because one of my accounts is for the people who buy my books, who want to actually chat. I don't like spamming people with ads, especially fans. Someone who has ten thousand followers won't see the ads the way a person with ten followers will. The second Twitter account I have has 0 followers. That traffic I mentioned earlier is based largely on this account. With hashtags in place, I don't need followers.
I do use my main account for ads on occasion: 99 cent sale promos, freebies, book releases, blog postings, but I do it far less frequently. I might repost a blog tweet twice a day on there. If/when I do post sales, and the like, I use separate hashtags than those of my other account.
Now, Bookshow.me comes into play on my website. I don't tweet their links – I use them on my web page to make buying my books easier. Bookshow.me is a site that will take any Amazon link and make it a universal link. All you do is copy/paste your book's link into the site, hit "get link" and it spits out a redirect link. When that redirect is clicked on, and the customer is in the UK, it'll send them to Amazon.co.uk. If they are in the US, it'll send them to Amazon.com. That's it, a single link for all Amazon sites. I've tested it out with a fan in Scotland and a friend of mine in Japan, they have had no issues with it. http://bookshow.me/
Well, that about wraps it up. There's nothing terribly difficult about what I do, and it costs nothing but time to do it. The novelty of this whole process is that it doesn't matter if every one of us starts using this technique, because we aren't overwhelming the consumers with ads. It's not like a typical ad, where our brains have learned to ignore it. These ads are only seen by people with an active interest in the topic, who went searching for it. Sure, it's not touching on a huge audience, or the world in general, as would a normal ad, but that's okay. It's free, it's simple, it's not annoyingly in everyone's faces and it does help sales. Will it make you a millionaire overnight? No, but my books sell well enough to pay for themselves. So, it is something.