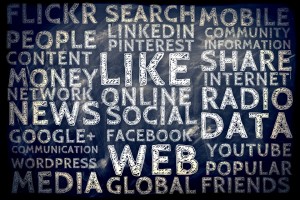 The need to keep your social media presence accurate and viewable is increasing every year. Optimizing your profile pictures and sharing the best quality layouts goes a long way to representing you and your brand.
This week, we continue our adventure through the maze of social media platform specs. In this installment, our 2016 Social Media Cheat Sheets focus on LinkedIn, YouTube, Pinterest and … new this year … Instagram. The Instagram cheat sheet was supplied by our friends at Buzzoid, so a big thanks goes to them for wanting to educate our readers!
Unfortunately, each social media platform is different … of course! We here at Indies Unlimited are trying to make life a little easier. If you missed my last post, you can find the cheat sheets for Facebook, Twitter and Google+ here.
So, without further ado … the 2016 updated Social Media Platform Cheat Sheets for image size and general rules.  Each downloadable cheat sheet (just right click and hit "save image as") gives you an overview of the best image sizes for each social network. Continue reading "2016 Social Media Platform Cheat Sheets Part 2"