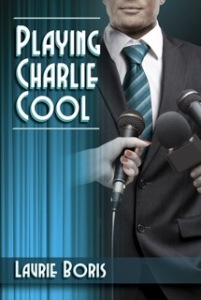 Playing Charlie Cool
by Laurie Boris
Categories: Literary Fiction
Word count: 75,000
Television producer Charlie Trager knows he's lucky to have a successful career and good friends and family who support him. The man he loves, however, is not so lucky. Joshua Goldberg suffers the spite of an ex-wife gunning to keep him from their two children…and maybe Charlie. Determined not to let Joshua go, Charlie crafts a scheme that could remove the obstacles to their relationship…or destroy their love forever.
Playing Charlie Cool is available from Amazon.com and Amazon UK. Continue reading "Book Brief: Playing Charlie Cool"