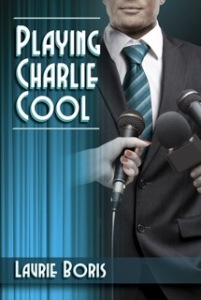 Playing Charlie Cool
by Laurie Boris
Categories: Literary Fiction
Available from Amazon.com and Amazon UK.
Managing demanding divas has taught producer Charlie Trager patience. But how can he bear watching the man he loves crumble under the stress of a divorce and a political campaign? Charlie aches to help, but it's a risk that could destroy everything the two have worked so hard to build.