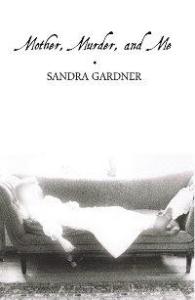 Today we have a sneak peek from author Sandra Gardner's amateur sleuth mystery, Mother, Murder, and Me.
When Marabella Vinegar finds her psychotherapist's bloody corpse, she becomes the NYPD's perp of choice. Her recently deceased mother – the bane of her existence in life – comes back to help get her out of trouble and find the real killer. Things get even worse when, thanks to Marabella and her mother's sleuthing, someone tries to kill her. Then another body is found and Marabella is thrown in jail, awaiting trial for two murders. After a second attempt on Marabella's life, she's terrified that she'll be corpse number three . . .

Mother, Murder, and Me is available through Amazon.com, Amazon UK and Barnes & Noble.
And now, an excerpt from Mother, Murder, and Me... Continue reading "Sneak Peek: Mother, Murder, and Me"