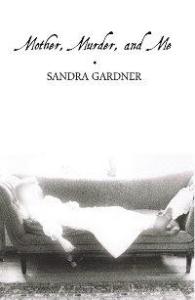 Today we have a sneak peek from author Sandra Gardner's amateur sleuth mystery, Mother, Murder, and Me.
When Marabella Vinegar finds her psychotherapist's bloody corpse, she becomes the NYPD's perp of choice. Her recently deceased mother – the bane of her existence in life – comes back to help get her out of trouble and find the real killer. Things get even worse when, thanks to Marabella and her mother's sleuthing, someone tries to kill her. Then another body is found and Marabella is thrown in jail, awaiting trial for two murders. After a second attempt on Marabella's life, she's terrified that she'll be corpse number three . . .

Mother, Murder, and Me is available through Amazon.com, Amazon UK and Barnes & Noble.
And now, an excerpt from Mother, Murder, and Me...
CHAPTER ONE
My mother had only been dead a week when she appeared on my sofa. She shoved me off onto the floor, as a matter of fact. I had just settled down for a quick nap between my crazy-making job and a late-evening rendezvous with my shrink.
"A lady doesn't land on the floor, Marabella," my mother scolded. She pursed lips that still had traces of her favorite Revlon shade, Rose-of-Sharon. She peered at me from under her shaggy mud-brown hair. Her hair really needed cutting, shaping too, come to think of it.
"What are you doing here?" I tried to muster as much dignity as someone in my position could manage, plopped on the floor as I was. And being berated by …my mother, who was dead! Wasn't she? "Aren't you…?" My tongue tripped on the words, "Didn't you…?" Of all the crazy stunts my mother had ever pulled, this one took the cake. But I shouldn't be all that surprised, since she'd always been capable of just about anything. So why not this?
"Yes and no." She leaned back against the sofa pillows, smoothing down the bottom of her dress, the white satin-and-lace number she'd been buried in. "You think it's that easy? Has anything in my life…."
Oh, no, I thought. I have to keep listening to this stuff even after she's dead.
She clapped a hand over her mouth. "No, nope, I'm not going to do it, I promised." She glared at the ceiling. "And I couldn't help it about the sofa, either. I haven't sat down in a week."
"Why are you here?" I got up off the floor, dusting off my behind.
"Why am I here? Very shortly, you're going to need me, sweetheart," she said, with a self-satisfied smile.
This was more than I could take, her thinking that I should need her help from beyond the grave. "They sent you back here? Like, on an assignment?" Like I still needed a mother's watchful eye, at the age of (gulp) 39? Granted, I occasionally have a little difficulty making decisions – okay, a lot of difficulty. Most of the time, I guess I just let my life drift, since it seemed easier than taking charge of it. And I knew I was too dependent on my therapist, Dr. Ditstein. We've spent many cathartic hours together, much of it dealing with my relationship with my mother. And now here she was, again.
"I put in a special request," my mother said. "Because where else should a mother be when her daughter's going to be in trouble?"
"What kind of trouble?"
"You'll see," she said ominously.
---