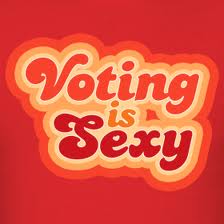 There are six excellent entries in this week's challenge. Now is the time for Indies Unlimited readers to choose this week's winner. On behalf of the IU staff, we want to thank the entrants for doing such a great job with the writing prompt and the merciless constraints of the exercise.
You may review the entries here. Please spread the word and encourage your friends to vote by using the share buttons at the bottom of the post!
Which was your favorite flash fiction entry in this week's challenge?
Dick Waters (55%, 29 Votes)
RD Hope (21%, 11 Votes)
Brian Beam (9%, 5 Votes)
Going for Coffee (Jo-Anne Teal) (6%, 3 Votes)
VixieUK (Vickie Johnstone) (6%, 3 Votes)
Matt Valenti (4%, 2 Votes)
Total Voters: 53

Loading ...
The poll will be open until 5:00 PM (Pacific Daylight Time) Thursday