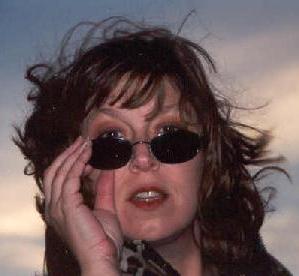 We're watching you. Yes, we are. Didn't you realize that? You're always being watched. Everything you do. It's that everything you do that gives us a sense of who you are and how you will be to work with. Perhaps you don't realize exactly how important that is. And guess what? We're not the only ones watching.
I'm often asked about soliciting agents, publishers, magazines, etc., probably because back in the dark ages when I started in this industry, that's how you did it. And I did it a lot.  So I'm speaking from years of experience to provide you with the following insight. Agents, publishers and the rest all get to know you the same way we here at Indies Unlimited do.
How do we get to know you? We see if you follow instructions with your initial query. Typos in your emails speak volumes. How your book is presented for purchase is huge. Did you read our submissions requirements? We can tell, trust me. If you read them, did you observe and respect them? These may all seem like little things to you, but they're not. Not at all. How you perform and behave is extremely important. People are paying attention.
Consider us your dress rehearsal. Treat us the way you'd treat anyone you solicit: newspapers, magazines, agents and publishers. Honestly – you want us to publish something of yours, right? It's the same, just on a different scale, isn't it? It's all about perspective, really. And it's the perspective of the person you solicit that should be first and foremost on your mind. Here are some things to keep in mind:
#1 – The person you solicit is busy. This is probably the single most important factor you can consider. The agent, reporter, editor, or publisher you're contacting does not have time to sort through a never-ending thesis about how great your book is. That person wants one thing only – to receive the information they've outlined in their submissions guidelines. This is the absolute most common hurdle I face on a daily basis. It forces me to scan what's been written to see what the person wants. 90% of the time, there is no solicitation, just an overabundant amount of sentences and paragraphs about a book that I will never read. My reply is always "how may I help you?" Do you know what a publisher or agent's reply would be? "Delete."
#2 – I can't be bothered to read your submissions guidelines and/or – I will now prove I can't follow directions. Do either of these sound good to you? I'm thinking no. The person who doesn't take the time or make the effort to read and follow the guidelines is sending a clear signal to the recipient that they will be difficult to work with. Most writers don't realize that submissions guidelines can be part of the culling process. Agents and publishers can immediately identify and eliminate authors who don't follow guidelines from consideration no matter how good their work is. Authors who produce good work and are pleasant to deal with open themselves up for all kinds of opportunities. Making a good impression truly does mean a lot.
#3 – Don't make more work for someone. If a reporter asks for a one paragraph biography, a 500kb head shot and a list of your books, send exactly that. Don't send them your manuscript, or a 3 megabyte glamour shot. For all you know, attachments over 500kb could be rejected by their server – meaning they will NEVER get your email. If you only send one of the items, then they have to email you. Every email generated is more work. Odds are if it takes 10 emails to accomplish what should have taken two – your story will probably never run. Speaking for myself – if something simple like providing information for a video trailer or sneak peek feature can't be done quickly and easily, I envision never inviting that person to guest post, be interviewed or be a staff writer. No one wants to work with someone who will make their job harder. There are ramifications.
#4 – Perception is everything. Here at Indies Unlimited, we ask that each initial query includes a purchase link to the author's book. We want to get an idea of how your book is presented. One author thought that was because we wanted to see reviews, and since his book was new and had none, he refused to send his link. Sure, of course we want to see how your book has been received – is every review a one-star? But that's not the main reason. Are there typos in your book description? Does your book blurb go in circles? Are you professional?
#5 – Don't take things personally. The person receiving your query or materials has a job to do. If what you're sending helps them to do their job, it's likely you'll hear back from them. If you haven't followed the rules or guidelines, the response may take longer, or not happen at all. I've submitted plenty of queries to agents and publishers in my career: at least a hundred, I'd say. Occasionally I'd get a form letter telling me how my genre didn't fit their niche, which completely contradicted their web site. Most of the time, I heard nothing back. And supposedly I had a killer letter. Did they know me? No. Had they even bothered to read my letter? Probably not. Did they tell me my writing sucked? No. Could I take that personally? I don't see how. Because really – what does personal mean?
Any and all of these items dictate how an author will be to work with. Work is the key word here – because your book is your business. Helping you promote your book is our business. Professional and respectful behavior will always be to your benefit in any environment. So practice on us. You'll be able to tell by the response how you're doing.
*     *     *     *     *
K.S. Brooks is an award-winning novelist and photographer, author of nine books, and Co-Administrator of Indies Unlimited. In a previous life, she worked as Director of Operations, Manufacturing, and Procurement for a number of high-tech corporations. For more information, please see the IU Bio page and her web site: http://www.ksbrooks.com/