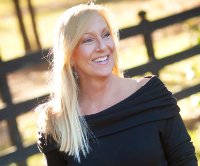 Indies Unlimited wishes to extend a warm thanks for a particularly generous donation by fellow indie author Renee Pierce Williams. Renee made her donation through the PayPal button at the bottom of the left sidebar on the main page.
She wrote, "I have scoured the internet looking for sites that offer insight, in's and out's and do's and dont's for first-time authors. Luckily I stumbled upon you guys!"
We are glad you did too Renee, and we are glad you find value in the information provided here on Indies Unlimited. We think your generosity makes you an outstanding example of the spirit of mutual support in the indie author community.
Renee owns and operates Animates, an in-home pet care business she started in 2002. Her love for animals began at a very early age. Throughout her life, she has raised and cared for all types of animals, large and small. She began showing horses at around age twelve. She joined the American Quarter Horse Association (AQHA) in 1998 and began showing professionally. Her book is Buck the Good Doog: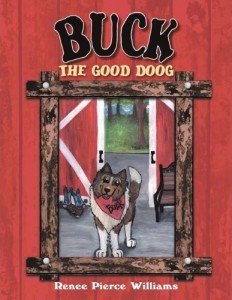 This book is a perfect choice for children and animal lovers at any age.
"Buck the Good Doog" is based on a true story about a beloved collie growing up on a farm. With hand-painted illustrations by the author's daughter, children will learn about the collie's breed instincts and their unwavering loyalty.
Renee lives in Midland, Georgia, with her husband Bill; her daughter Shelby; two horses, Sparky's Lucky Andy (Andy) and Intangible Jet (Floyd); two birds, Dolly and Miss Poof; and a dog, Dobby.
You may visit the Renee Pierce Williams – Author Facebook page at www.facebook.com/rpwilliams4 or her website www.buckthegooddoog.com for more information and photographs of animals featured in this book.