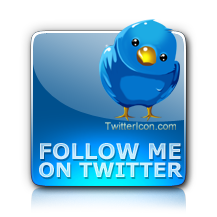 Twitter is our best friend and one of our greatest tools in the indie writing world. With great weaponry comes great responsibility. I'm not here today to tell you how to use a hashtag or tell you to not spam repeatedly, but to give you some insight to some cutting edge changes in Twitter that will go into effect almost immediately.
Let's start with the new Stories function. Starting now, you can package the best of Twitter into a weekly email digest, delivered to your email inbox. This gives you access to the most relevant tweets and stories shared by the your Tweeps. Many of us use TweetDeck or HootSuite for that function, but this might help us catch a few things that we miss with the constant bombardment of Tweets.
All you need to do is go to your edit profile sections and check the box under Updates that reads:
Email me with … A weekly digest of Stories & Tweets from my network.
Simple and done.
You'll be able to see who from your network retweeted or favorited these Tweets and reply directly from the email.
Changes to the Privacy Settings have occurred, that's always something that gets people riled up. They've added what they call "Tailored Suggestions." It's a twist on the old suggestions for following that has been around since the beginning. With the new program, they monitor websites that you visit which integrate Twitter buttons or widgets. Twitter will now start the process of deleting your page visits after a maximum of 10 days.
If you don't want tailored suggestions, there are several ways to turn off the collection of information. If you are already signed up on Twitter, you can uncheck the box in your account settings next to the heading:
Personalization Tailor Twitter based on my recent website visits
If you check the box, information will be collected as long as you're logged on to Twitter.
Twitter also supports "Do Not Track", a privacy preference endorsed by the United States Federal Trade Commission as a way for users to inform integrated web services which offer content across the internet in the form of buttons, widgets and other stuff, that they do not want to have their information collected. You can control this through an option in the privacy setting on your browser.
For example, in Firefox, go to the options menu-privacy and you'll see the Tracking option that you can click to not be tracked. All the major browsers now support this option.
If you need a more detailed explanation for the various browsers, don't hesitate to leave a comment and what browser you run and I'll be happy to help you get that turned off.
As with any platform, changes occur at any time that may increase the exposure of personal information. It's always good to go into your profile settings periodically and check that everything is set to your satisfaction. Meanwhile, now you can enjoy Twitter without the worry that your every move will be tracked.
*     *     *     *     *
Jim Devitt is a Contributing Author for Indies Unlimited and the author of the #1 Kindle Bestselling novel, THE CARD, For more information, please see the IU bio page or his blog:  http://jimdevitt.blogspot.com/