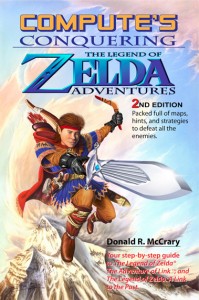 The cover art your neighbor's nine-year-old created for your first book was adorable, but didn't do much for sales. And you can't draw worth a lick. Now you want to hire, well, not an expensive big-time pro, but an artist with a bit more experience. Never worked with a cover artist before? Or are you having trouble getting what you want when you hire an artist for your book? Good thing veteran commercial illustrator Paul Blumstein escaped from his studio long enough eat a few Pop-Tarts and talk about how to choose, negotiate, and generally work more effectively with your cover artist. In the interest of full disclosure—and because he's threatened to hide the coffee if I don't—I need to tell you that Paul is my husband. He has created cover art for Scholastic Publications, The Weekly Reader, and Simon & Schuster, among other clients.

Q: First, thanks for agreeing to an interview in the middle of NASCAR season. So how does an author start looking for an affordable, decent cover artist?
A: The great thing about the Internet is that it's easier than ever to find creative talent. Check out a freelancer site like Elance.com, or go to LinkedIn, where a lot of artists display their portfolios. Do your homework. While not always the case, beginning artists tend to be more naïve about professional behavior than experienced ones. They might not take criticism as graciously or stick to deadlines as well as someone with more years and more projects under their belts. So have a conversation. Also check out their Facebook pages to see how they communicate. If they're talking about how they get wasted all the time, or if they talk smack about their clients, that's a big red flag.
Q: When do you talk money?
A: Right up front. This gives both of you a starting point. What you pay should include approval of rough ideas or sketches, finished art, a round or two of revisions, and the final, approved deliverable. (Note from Laurie: That means the final file. Even if you think you'll just be doing an e-book, ask for a 300-dpi tiff or high-resolution jpg file at an average book-cover size (say, 6×9), in case you want to do a printed copy later.) If you can't offer much money, consider other incentives. An inside credit, an inconspicuous cover signature, copies of your printed book and referrals might be appreciated by a beginning artist looking to build his or her portfolio and client list.
Q: Should you pay in advance?
A: ONLY pay a small amount to build goodwill between you and the artist, and ONLY after you've talked. If you're paying under $500, offer half on approval of their rough ideas or sketches, and the rest on approval of final art. If you're paying over $500, offer to pay one-third up front, one-third when you approve the rough sketch, and the final third upon delivery and approval of the finished art. If the artist insists on payment in full up front, be afraid. Be very afraid. This is not professional behavior.
Q: How specific do you need the author to be about the cover design?
A: It's good to have a rough idea of what you want when you first talk to your artist. Tell him or her the genre, what the book is about, and maybe send a key scene. After you agree on things like the mood, the style, and the complexity of the design, you can get more specific. But leave the artist room for creativity. On the other hand, if you don't know what you want, you could go into a frustrating endless loop.
Q: What if an author doesn't like the final cover?
A: Look, it's your money and your book. You should get what you want. BUT….if you've communicated well, have an agreement in writing, and find the relationship completely unworkable, that's what a kill fee is for. That's why you only pay the remaining amount on final approval and delivery of your art. Better to cut your losses than struggle with a cover that won't turn out the way you want. If you've approved the art and paid, but decide to make alterations on your own, it's good to let the artist know, as a courtesy.
Q: Anything else authors should know?
A: You've put a lot of effort into your manuscript, and it can be tempting to want your book cover art created immediately. Sure, you can get a cheap cover, but optimally, it can be better to save up some money for a more experienced, professional, and reliable artist who can help guide you through the creative process.
Finally, respect is important. Yes, we're working for you, but we're not making hamburgers, here. Great, functional art takes time. No artist wants to feel like you're "settling" for his or her work. As well as money, we like praise and appreciation. We're like puppies that way. Now can I go watch the race?
*     *     *     *     *
Laurie Boris is a Contributing Author for Indies Unlimited and author of the five-star novel, THE JOKE'S ON ME. Her second novel, DRAWING BREATH, has just been released. For more information, please see the IU Bio page and her website: http://laurieboris.com.