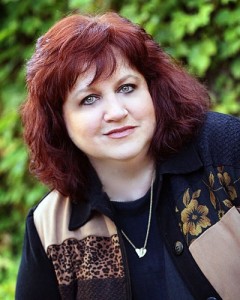 Harper-Collins launched Jordan Dane's suspense novels back to back in 2008 after the 3-book series sold in auction. Ripped from the headlines, Jordan's gritty plots weave a tapestry of vivid settings, intrigue, and dark humor. Publishers Weekly compared her intense thrillers to Lisa Jackson, Lisa Gardner, and Tami Hoag.
This national best selling, critically acclaimed author's debut novel NO ONE HEARD HER SCREAM was named Publishers Weekly Best Books of 2008. Dane writes her Sweet Justice adult thriller series for Harper-Collins. Her young adult novels, IN THE ARMS OF STONE ANGELS and ON A DARK WING, are with Harlequin Teen. Currently, she is writing a new series for Harlequin Teen – THE HUNTED – slated for release in 2012-2013. Formerly an energy sales manager, she now writes full-time. Jordan and her husband share their Texas residence with two cats of highborn lineage and two very lucky rescue dogs.
Jordan describes herself as a sponge for learning. "I'm self-taught (from reading) and I'm never satisfied with my ability to tell a story. I want to challenge myself with the craft and try new things with every book. I combine first person with third. I write through flashbacks woven into the present. I do these things because they intrigue me and new things are fun to try. When people ask me which one is my best book, I always say that it's my next one. I don't ever want to get complacent about what I do. If there is a way to paint myself into a corner and write my way out of it, that's what I choose to do. I don't believe in writer's block."
Jordan finds the distribution and the lead-time to get things in motion the most challenging. "I'm learning through my three initial efforts (my short stories and my first non-fiction), but becoming an indie author has made me rethink promotion and how I spend money. I had always done a ton of promo and often felt as if I spent more on promo than my traditional houses did, but it takes a lot of analysis to see what works and what is nothing more than a time suck. The business side of things wears me down. It always has. Writing is the only thing we can control. It's where I'm happiest, but the business side of publishing is something we all have to deal with, no matter how we're published."
Jordan loves Twitter and says she pays particular attention to regional bloggers too. "They tend to come to any signing I have in the area. Twitter is the driver of traffic to whatever I've got cooking. I can see traffic coming from a twitter link to my blog on my blogger stats, for example."
She is also a contributor on several sites, including ADR3NALIN3 (her dark YA group blog), THE KILL ZONE (her adult thriller blog), FRINGE DWELLER (her personal YA blog), & Facebook (which she characterizes as her least-favorite).
Jordan holds giveaway contests using rafflecopter to recruit followers. "I do virtual tours and have blogged about them. I maintain a profile on various reader sites: Goodreads, Library Thing, BookHitch, Fresh Fiction, Shelfari, Smashwords & more."
She maintains memberships and author profiles on: Mystery Writers of America, the International Thriller Writers, Romance Writers of America, & Sisters in Crime. She says, "These sites offer various ways to reach out to indie books stores or readers through their various programs. ITW has a mailing list of 14000+ readers, for example. If I had not been pubbed traditionally, however, many of these avenues would not be open to me."
Jordan recognizes promotion as an important topic and hopes to address that issue in her next non-fiction book, aimed at authors wanting to increase reader awareness. "I've got the book outlined and am making notes every day. I wish I had a guide when I started and that's what I hope to put out."
Her impression overall of the indie author movement is positive. "It's a great thing to have options. After playing tug-of-war over my backlist rights, I've seen the practical side of contract negotiations. Old ways of defining ebooks, rights reversion language and other things in the publishing industry won't cut it any longer. I see technology and authors willing to embrace something new as where things are headed in the near future. The marketplace and readers will benefit if indie authors strive to put out the best product they can."
Jordan's advice to aspiring writers? "Write every day. I know authors say this all the time, but it is so true. Writing is what makes me truly happy. Discovering my passion to write has elevated my quality of life. Even if I never sold, I would still write."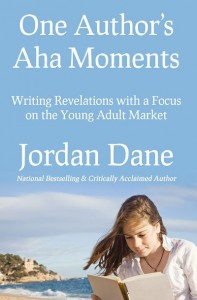 One Author's Aha Moments by Jordan Dane is geared toward aspiring authors and has an emphasis on the Young Adult genre. These writing tips may also be helpful to experienced authors and those who write other genres. Jordan's advice comes from her personal experiences on writing fiction for adult and teen markets and what has worked for her. Jordan hopes her book will kindle a fire in you to write—a passion worth pursuing.
Topics include: Young Adult fiction themes, voice, and characteristics; how to create characters editors look for & give them a unique voice; plot structure that even a non-plotter can love; how to hook your book; the writer's life, goal setting, editing, book promotion and more.
For more on Jordan Dane, visit: http://www.JordanDane.com, THE KILL ZONE , ADR3NALIN3, JD's Fringe Dweller Blog, her Amazon author page, B&N author page, or Smashwords author page. You can also follow her on Twitter.