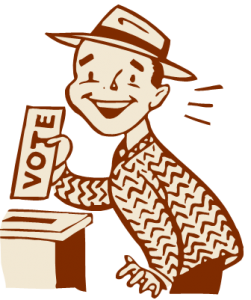 Check out the entries in the flash fiction challenge this week: which one will come out on top? You decide. Take a read; cast your vote. Which was your favorite?
Check out this week's entries here. Make your choice, then use those share buttons at the bottom of the post to spread the word.
Voting polls close Thursday at 5 PM Pacific time.
Which author wrote your favorite story this week?
Ed Drury (37%, 71 Votes)
Jerrid Edgington (25%, 48 Votes)
Sara Stark (12%, 23 Votes)
Marjorie McCoy (7%, 14 Votes)
Kathy Steinemann (7%, 13 Votes)
TJ Perkins (6%, 12 Votes)
Jon Jefferson (3%, 5 Votes)
James R Tate (3%, 5 Votes)
MatoSkaChikala (1%, 2 Votes)
graydon archer (1%, 1 Votes)
Total Voters: 194

Loading ...
NOTE: Entrants whose submissions exceed the 250 word limit are eliminated from the poll.