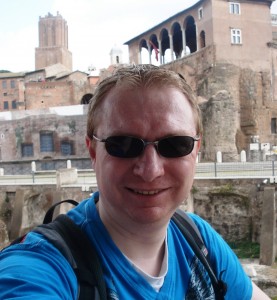 Guest Post
by Simon Goodson
There's something strange going on with free Kindle books. You can use KDP Select to make your book free, but only for 5 days every quarter. Yet some books are free day after day, week after week – what is known as perma-free.
Here, in theory, is how to make your book perma-free on Amazon…
a) Publish your book on kindle.
b) Publish the same e-book through another online retailer with the price set to free.
c) Tell Amazon that you've found the book at a lower price. Go to the books Amazon page, then to Product Details (third section down). The last line ends with a link titled "tell us about a lower price.
d) Amazon checks the information you provided, then lowers the book's price to zero.
Easy isn't it? Well, not quite that easy. There are a few gotchas… Continue reading "Black Magic – Making your book perma-free on Kindle"