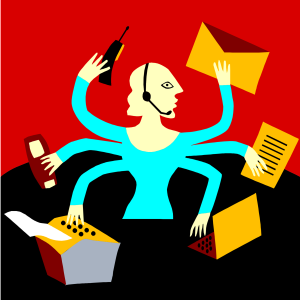 Writers always seem to be busy. Most of us have to work a second job to keep the bills paid. Granted I'm "retired" but I also have a 100 acre farm to look after, which means my time is usually at a premium. I've discovered the more books I write, the less I seem to stay prepared for impromptu marketing opportunities. And this is an important thing when you're an Indie.
So what's a busy person to do? It takes time to organize all our writing stuff. Not everyone has the skills to adapt specialized software programs to their uses. But even a simple Word document can save you oodles of time when it comes to promotions.
Admittedly I probably spend too many hours on Facebook. Scanning the posts, I laugh, cry, and occasionally find opportunities for free marketing. Why not? There are dozens of pages that WANT you to post your book links. Some require the ASIN, others want the ISBN, and most want the actual buy links to the pages. If you have multiple books this can be a real pain to get everything needed for a promo.
I put together a Word document with all my books' information. That way should a free marketing occasion arise, I'll have all the info to quickly post the book and get back to writing—like I should be doing! You can keep it as simple as you want, or you can make it fancy. The most important parts are the buy links and the AISN.
Here's an example of one of my books:
The Hall
Pub date: 3 Oct 2012
ISBN: 9781456514075
Az: http://www.amazon.com/The-Hall-K-Rowe-ebook/dp/B009KZ42ZK/
ASIN: B009KZ42ZK
BN: http://www.barnesandnoble.com/w/the-hall-k-rowe/1113121479?ean=2940044974968
SW: https://www.smashwords.com/books/view/241686
Print: http://www.amazon.com/The-Hall-K-Rowe/dp/1456514075/
The Hall trailer: http://youtu.be/nMFUZqfYCAk
Some websites want you to add a synopsis (back cover blurb) or even a book trailer if you have one. There really is no end to what you can add to your document. The important part is keeping it together and readily available. I put an icon on my desktop so I didn't have to go wading through my files to find it. Once opened, I can copy and paste the information into the fields of the website or Facebook page. Each time you release a new book, just remember to update the info in your file. I spent about an hour collecting everything for 10 novels.
Another handy use for this is if you write a series of books and want to release one about the same time each year. Having the publication dates can help keep you on track not only in the writing process, but editing and overall completion. You can put marketing reminders in — when to start pimping your new release; or keep a listing of the sites that you submitted to. I'm sure there are other programs like Excel that can do the same job, but I'm a simple kind of writer and the more tech I have to contend with the more frustrated I get!
This is one simple tool you can use to keep track of your books and everything the world needs to know about them. As Indie authors, our job is not only to write books, but to market and promote them as well. Anything we can do to speed up the process will hopefully give us more time to crank out those masterpieces.
For more on organization, check out Kat's article about being prepared by having your book covers at the ready, and Melissa Bowersock's post about tracking your online appearances.