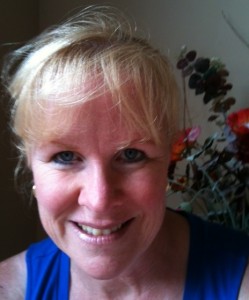 Guest Post
by Donna Fasano
I've been an avid romance reader for years, devouring love stories since my early teens. Listen up, guys! You'll earn more points by giving your Valentine a romance novel than you will bringing her chocolates. But then, who knows what wonderful things might happen if she receives both?
Many people hear the term "romance novel" and immediately cringe. They believe all romance books are stored on the same shelf as those old-fashioned "bodice-rippers" famous in the 70s. This phrase describes the archetypical scene where a man is so taken with passion he literally rips open the bodice of a woman's dress. But, come on, we're all intelligent people. There's nothing romantic about rape, and these books have since become identified as offensive. Romance novels of today feature strong heroines—independent women on a quest to find themselves. And the sub-genres abound! You'll find everything from sweet and funny, to tissue-worthy dramatic, from contemporary to historical, from suspenseful to the sweeping family saga. Readers will find two commonalities: a story packed with emotion, and an ending that's satisfying.
Why are romances so popular? Because these books allow us to revisit that frenetic feeling of falling in love for the first time. We buckle ourselves in for a roller-coaster adventure that fulfills our deep need for enchantment.
Here are 10 of my favorite emotionally-charged romance novels that never fail to charm my socks off.
1. Pride and Prejudice by Jane Austen – The author called this book, "my own darling child" with good reason. It's a classic that can be found on every Top Romance List ever made. There's no other book that offers the sparring banter or sexual tension found in Pride and Prejudice. Every woman dreams of her own Mr. Darcy, both wealthy and handsome, who will eventually bend to her will.
2. The Time-Traveler's Wife by Audrey Niffenegger – The story of Henry, a librarian who travels through time, and Clare, his soul mate. Henry can't control his comings and goings, so the story takes place at all stages of Clare's life. This seemingly impossible romance is a page-turner to the end.
3. P.S. I Love You by Cecelia Ahern – To me, true love isn't a closed fist that clutches or grasps. It's an open palm that frees the loved one to find ultimate happiness. I don't want to give away the plot so I'll just say read it!
4. Bet Me by Jennifer Crusie – Minerva is a full-figured woman (which is a big reason why I love this book…pun intended) who doesn't believe in happily-ever-after, and the word commitment isn't in Calvin's vocabulary. A witty, wicked story ensues. The donut scene alone is worth the read. 'Nuff said.
5. Romancing The Stone by Joan Wilder – A swashbuckling tale of high adventure. Joan and Jack get themselves into some crazy situations that will leave you laughing. This is one of those books I stayed up all night reading.
6. The Notebook by Nicholas Sparks – Although books written by Nicholas Sparks often lack that essential happily-ever-after that's essential to true romance novels, every person on this earth craves the kind of lifelong devotion that "Duke" showers on Allie in The Notebook. This deeply satisfying book will touch the heart and leave you thinking about the characters long after you finish.
7. Where We Belong by Emily Griffin – Marian has shut the door on the past and has worked hard to create a fulfilling life. But then Kirby shows up on her front stoop and threatens to turn her world upside down. Some things we just don't want to remember, but the heart never forgets.
8. 16 Lighthouse Road by Debbie Macomber – The new Hallmark series, Cedar Cove, is based on this wonderful story about Olivia Lockhart, a family court judge, who decides that a young couple seeking to split up haven't tried hard enough to make their marriage work. Judgment: Divorce denied! A cozy, heartwarming story.
9. Mr. Perfect by Linda Howard – This book begins innocently enough as Jaine and her friends wonder: What makes the perfect man? The joke soon turns deadly when The List gets into the wrong hands, and one of the women is murdered. Jaine's neighbor, Sam, is an unpredictable cop who helps her solve the puzzle in this riveting romantic suspense.
10. Reason To Breathe by Rebecca Donovan – Although she lives in an affluent town where everyone wants to be seen, Emma would rather be invisible. She's hiding a secret. But then she meets Evan, and she is forced to recognize her own self-worth. Here, love offers hope and is eventually life-altering, and isn't that the best kind of love?
All of these books are enjoyable reads, filled with emotion, and sure to warm the heart.
---
USA TODAY bestselling author Donna Fasano has written over 30 romance and women's fiction novels. Her books have sold nearly 4 million copies worldwide. Find out more about her at her blog, visit her on Facebook, or check her out on Amazon Author Central.