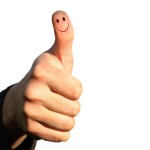 As authors and writers we are always on the lookout for more ways to bring eyes, and then buyers, to our work. Now, I don't know about you but I don't have hours and hours a day to spend on all the sites out there to try and find those elusive readers and buyers.
Recently, I had the pleasure of hosting a discussion on Amazon about my first book, Back From Chaos. It came about from another discussion held on Facebook with members of a group I belong to. When it was my turn, I decided that, instead of holding the discussion on Facebook, where only a few friends would see it, I would use the discussion feature on Amazon. It was surprisingly easy.
First, the "How To". Find your book on Amazon.com. Scroll down past your reviews (you know, all those five star raves) and look for "Forums". There you will see the option to set up a discussion, with a date and time. Easy-peasy.  I found this feature on the UK site as well, but not the Canadian one. You may want to check the one you most commonly use to make sure the feature is there.
Now all you need to do is round up some fans to ask questions and/or add comments. Ask friends who have read your book if they would join in. At least some participants should be familiar with the book but I really think it could be beneficial if others are not. Those will generate different kinds of questions. After all, the goal is to create interest and garner new readers. If you wish to have a larger group you could offer them a complimentary copy of the book beforehand so they can prepare.  My group was small. The next time I try this I will make an effort to have more folks join in. This one was an experiment and I have learned a few things from it.
I found that a one hour period was enough but my group was small so you may want to extend the time as needed.  You will know when it's time to close as the conversation will slow down.
Here's the link to my Amazon discussion, small as it is. There is no need to read it but it will give you an idea of the kinds of questions you might get. I thought a couple were quite interesting. It might also get you thinking about questions you could ask about your book that will get the ball rolling, or indeed get it back on track if discussion flags or takes a turn you are not happy with. It is, after all, your forum. You have a measure of control. This can be important as there is the potential that it could backfire if someone is bent on making trouble for you.
I found having a question of my own to start things off really helped. It prevented generic comments like "I loved it, it was great", which are not helpful. What you want is questions and comments that will generate interest in your book beyond what is already on your blurb and in the reviews. Anyone looking for a new read may hesitate and these extra tidbits gleaned from the conversation could nudge them into taking the plunge.
The obvious question is, "Did it generate sales?"  Not that I can see at this point. On the other hand a few people have now read the book that might not otherwise have done so. They liked it. My hope is that they will want to read other books I have written. But that's not what I look for from this. I take a longer view. This forum will be on Amazon permanently. That means that anyone looking at the site has access to the discussion. In my opinion it has more potential to entice new readers than participation in writers' groups on other media sites like Facebook. Why? Because we want to reach readers, not only writers. Most of those other groups are populated by writers. The forum can serve the same function a review does.
Besides, it was fun. It's an hour or two of time well spent, discussing something you are passionate about in a place you need not keep returning to, as you must with social media.