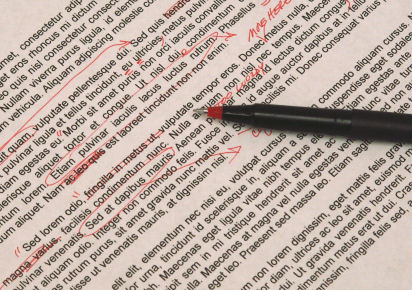 Nobody likes getting criticism, at least nobody I know. It's painful. It's debilitating. It's confidence-destroying.
I think it's pretty normal to want to dismiss criticism out of hand. Bah, what do they know? They haven't published 10 books. They haven't been in this business for over 30 years.
The other alternative is to take it all together as a soul-crushing package and think your work is terrible. Who were you kidding? You can't write. Look at that critique. It's over. Done with.
Not so fast. There's a middle road. There's a demilitarized zone somewhere in the middle where you can walk safely between hubris and defeat. Continue reading "Consider the Criticism"