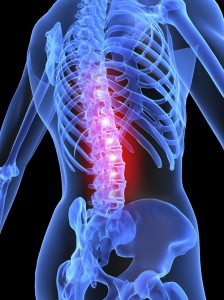 About ten years ago, in the middle of writing my seventh as-yet unpublished novel, I picked up my hard drive the wrong way and changed my life. Several MRIs and a couple of bottles of ibuprofen later, I ended up on disability leave, in physical therapy, and, thanks to the straw that didn't quite break my back but gave it something serious to think about, I had to be taught how to walk again.
Tom, my physical therapist, is the most positive man I've ever met. If he were an animal, he'd be a big, goofy sheep dog who'd come trotting up and lick your face. He applauded the smallest of my accomplishments and had a way of spinning the ability to tie my own shoes into the equivalent of a Nobel Prize.
When I told him I was a writer, he wanted to read everything I'd ever written. When I told him I'd been in too much pain to get back to the computer, he taught me how to massage my workstation into ergonomic splendor. He hooked me up with a specialty office-supply guy and installed me into the Jaguar of chairs with the precision of a NASCAR crew chief. And on one particularly bad Friday, when I was frustrated over my lack of progress, aching from the treatments, and suffering the side effects of medication, he gave me some advice: "Go home and write a happy story this weekend. It will make you feel better."
I promised Tom that I would, but I had no desire to write a happy story. I was angry that my life had taken this hard right turn. I was furious that after coming back from disability leave, I lost my job. I hadn't slept more than two hours a night for the previous month. Happy wasn't emanating from my pores. There were no fuzzy bunnies bounding through my imagination. I wanted to crash something through a window. I wanted to hear things shatter.
Mainly, though, I wanted to write. Since middle school, writing had become my escape, my salvation, and a kind of religion for me. I'd allowed my own misery to separate me from one of my greatest loves, and I was angry about that, too.
So I let it fly. Dangerously sleep deprived and dosed on yet another medication that did not work as prescribed, I put myself into my perfectly adjusted chair and set the fictional wheels in motion.
I sat properly—feet flat on the floor, small of my back nudged up to my lumbar curve, shoulder blades supported—and picked up the threads of the novel I'd left behind. I let a character tell me the story of how he commandeered a forklift at the factory where he worked and drove it through a plate-glass window, pinioning his boss to the sheetrock with the tines. It was organic to the novel I'd been writing and the tension that had been building inside me and the character. Cathartic, yes. Flowing sweet and soothing through my veins like warm honey? Oh, yeah. A happy story? Not so much. Publishable? At that point, I didn't care.
Tom meant well. He always does. It did get me back to fiction again. Maybe that was his intention. But overall, it was the best piece of bad writing advice I'd ever been given.